REAL MADRID - OSASUNA
Cristiano, 10 goals in 10 games against Osasuna
The Portuguese striker, who begins his season this afternoon after returning from injury, welcomes one of his favourite victims to the Bernabéu.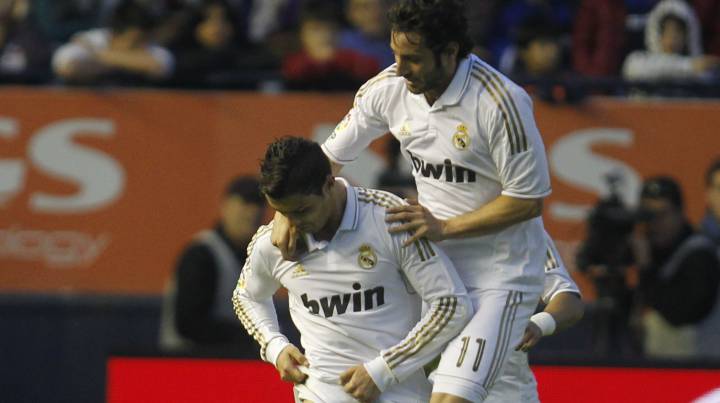 Cristiano's return from injury
Cristiano Ronaldo, who today starts his eighth season at Real Madrid, welcomes one of his favourite victims to the Santiago Bernabéu (16:00 CET). The Portuguese striker has found the net 10 times (seven in the Bernabéu) in the 10 games he has played against Osasuna, and will be keen to kick start his season on Saturday.
Cristiano scoring for fun
Cristiano's goal-a-game ratio against the side from Navarra began in the 2009-10 season with a goal in the 88th minute. In the 2011-12 campaign he netted five times in the two league games between the two sides (he finished the season with 46 goals). In 2014, he scored from the penalty spot on the way to the quarter-finals of the Copa del Rey (that year Madrid beat Barça in the final).
Osasuna's record
On Osasuna's last visit to the Bernabéu Ronaldo bagged a brace with two righ-footed strikes and the newly promoted side, currently sitting 15th in the table after a gaining a draw away to Málaga, will hoping the Real forward will be lacking sharpness after his injury.