Atlético must get off to a winning start against PSV
Bayern and Atlético appear group favourites on paper, although PSV will be keen to have their say and are looking to make headway in the competition.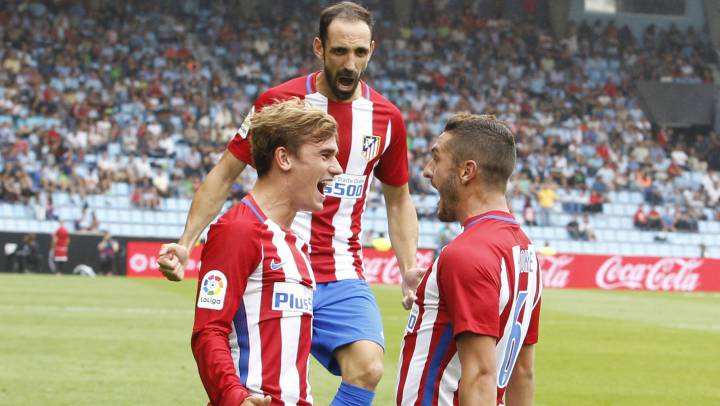 A good start
The opinion at Atlético Madrid is that the club's upcoming game against PSV Eindhoven in the Champions League is a must-win tie, both among the technical staff and at boardroom level. Los Rojiblancos' second-half performance in their 4-0 win over Celta on Saturday impressed and will give the club a much-needed confidence boost ahead of their exploits in Europe. Attentions turn to the PSV game, and Simeone and his staff are well aware of the potential danger the Dutch side poses.
The huff and puff in last year's competition
Last season Atlético were unable to beat the Dutch side over 90 minutes and only scraped through in the end on penalties. This is sure to be in the back of the minds of the players in the red and white dressing room, particularly given that PSV's style of play doesn't necessarily suit Atlético.
Favourites in the group
Losing in Holland would be a big blow, even though the group stage will be in its infancy. Bayern and Atlético are the clear favourites to top the group, although PSV will want to have their say and are keen to make headway in the competition. Last year's beaten finalists aim to be among the top eight clubs in Europe and the group, with Rostov as the fourth team, leaves no room for complacency.