LIGUE 1
Mario Balotelli targets Ballon d'Or to rival Cristiano and Messi
Balotelli scored two goals on his Nice debut in Ligue 1 and afterwards was not shy when asked to consider the prospect of him winning the top individual prize in the game.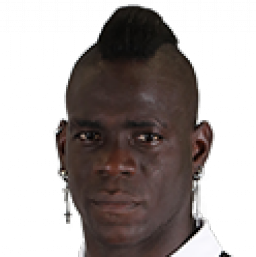 Nice way to get things going
It should first be made clear that Mario did something quite impressive on the pitch yesterday before speaking to the media. On his Ligue 1 debut for Nice he scored two goals – one from the penalty spot – to help his side to a 3-2 victory over Marseille. The player arrived in France after being discarded by Jürgen Klopp where he didn't fit into the Liverpool plan and being rejected by several clubs back in Italy. This is an opportunity to rebuild his career and he believes this will happen in France.
Golden desire
In an interview with Canal Football Club the confident Italian was asked about the possibility of winning the Ballon d'Or – the prize given to the best footballer based on a voting system. The 26-year old's response was simple:
"I don't think it's too late. I'm training well, I could win it in two or three years".