Celtic invade Barcelona ahead of Champions League match
Barcelona have given Celtic 4,000 tickets at 55 euros each, all of which were snapped up in the space of a few hours. More than double that number of fans are expected to travel.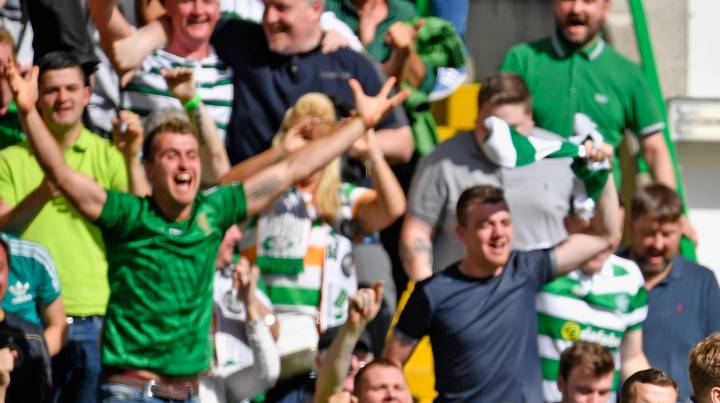 Celtic fans invading Barcelona
Barcelona is waiting for the latest invasion of Celtic supporters. Barça play Celtic on Tuesday evening in the Camp Nou (kick off 20:45 CEST) in the opening game of the group stage in the Champions League and the city is waiting for the arrival of thousands of green and white clad fans of the Scottish team, who will be pouring into the Catalan capital whether they have a ticket for the game or not.
Celtic received 4,000 tickets for Champions League match
Barcelona have given Celtic 4,000 tickets at 55 euros each, which were snapped up by Celtic fans in a matter of hours. But authorities expect the total number of fans travelling to Barcelona to be far in excess of that number, as many Celtic fans will be hoping to find a ticket once they are in Barcelona, or simply coming to enjoy some sun and decent food, things that can be hard to find in Glasgow. The idea of some cheap beer is also thought to be tempting for some Celtic fans.
The official trip to watch the match, organised by Celtic, staying in a five star hotel in the centre of Barcelona costs 2,362 euros, but the vast majority of fans will be organising their own travel and accommodation, and the low cost flights from Glasgow to Barcelona are sold out.
Celtic thrash Rangers, Barça fall to Alaves
The two sides fortunes couldn't have been more different at the weekend. Celtic thumped their bitter rivals Rangers 5-1, while Barcelona were stunned by LaLiga new boys Alavés at home, losing 1-2.
Celtic pulled off a big shock back in 2012, when they beat Barcelona at Celtic Park.