Mourinho attacks Premier League for no support in Europe
The Portuguese coach spoke openly about the lack of support provided to English teams compared to that in other European leagues giving them a key advantage.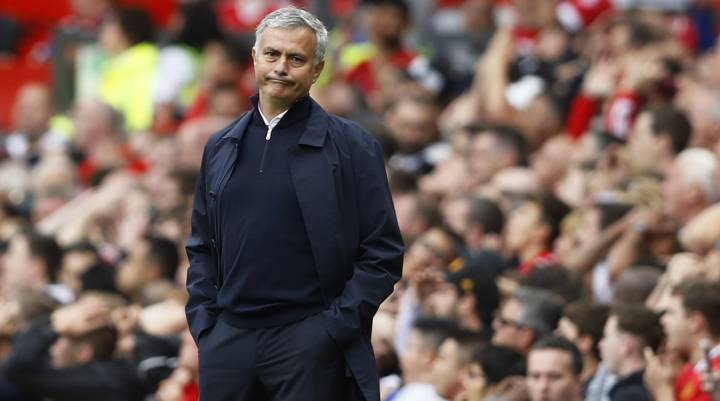 As the Champions League group stage gets going this evening, Manchester United manager José Mourinho gave his views to Sportsmail on how English clubs may fair this year and how there are significant differences across the major European leagues regarding the competition. Most notably he reflects on the support from the leagues themselves.
Premier League to fall short in Europe
When asked about an English club winning the competition this season - Leicester City, Arsenal, Tottenham and Manchester City the representatives - Mourinho was clear that the demands of the Premier League would make it unlikely:
"I think the Premier League and the internal competitions create a very difficult situation for the clubs," he said. "Other countries, they care a lot about the Champions League. In this country the Premier League will always come in front of the Champions League. The institutions that lead the competitions make it very, very clear."
Less rest time given by those in charge
Being more specific about the lack of support for English clubs Mourinho continued:
"Other countries play Fridays to rest, they play Thursdays to rest. They don't play — to rest! They manage things in a way that the teams are really focused on the Champions League."
The ex-Porto, Inter and Madrid manager also talked about the intensity of the English top flight making it harder to rest players to focus on European competition but returned to those who run the richest league in the world:
"You need to always be on the top of your potential. The institutions do not give you that little protection which can be crucial — 24 hours more, 48 hours more to rest and prepare."
Champions rest is comparable
However, the newspaper did its homework and much of what the Manchester United manager said on this doesn't necesarily hold up to scrutiny, no matter what the impression. A quick review of the winners of the last four tournaments shows that the rest time between games is comparable to those of English teams.

How often have Madrid, Barcelona or Atlético played on a Friday night in LaLiga?