Real Madrid's Marcelo: "Zidane knows what he's doing"
The Brazilian says he would understand if the Real Madrid coach decided to make changes and rotate the squad: "If he rotates it's for the good of the team."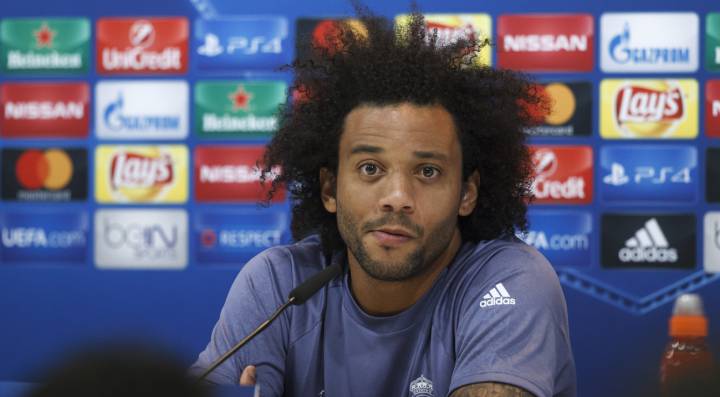 Marcelo said at this morning's pre-match press conference that he would have no problem if coach Zinedine Zidane decided to rotate players ahead of Wednesday's Champions League clash with Sporting Lisbon.
There will be no problems if Zidane rotates
"Zidane knows a lot more than I do and if he does rotate it's for the good of the team," he said. "Whoever plays has to give their all, we all understand that. We have a great squad with great players."
Marcelo optimistic ahead of Champions League defence
The full-back says that spirits are high as Real Madrid begin the defence of their Champions League crown. "We're as excited as ever, we want to win everything. Of course retaining the Champions League won't be easy but we'll try," he said.
Marcelo also warned about taking Wednesday's rivals Sporting Lisbon too lightly: "They're a great club and they've made a great start to the season. We have a lot of respect for them and know they'll be out for the three points."
Cristiano, the best in the world
Finally, he also weighed in on the media attention on teammate Cristiano: "I think people always want to talk about Cristiano. For many he's the best in the world but a lot of people try to bring him down. He's won three Ballon d'Ors and does so much for the team. He's a great teammate too. For me he's the best, no doubt about it."