BARCELONA 7 - 0 CELTIC
What the papers say...Barcelona beat Celtic in Champions League
The seven goals that Barça put past Celtic caused quite a reaction in the international press. We look over some of what the world's journalists had to say.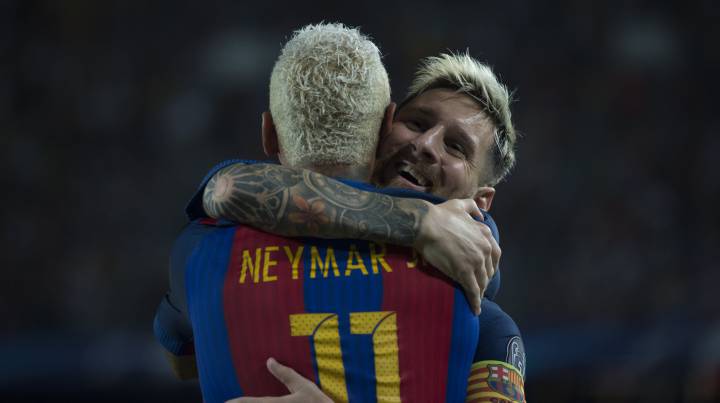 The world's sports press watched and then marvelled at the seven-goal destruction of Scottish champions Celtic by their Spanish hosts Barcelona in last night's opening game of the Champions League 2016/17. Here's a selection of what was being written:
Spain and Scotland
Mundo Deportivo (Spain): "The magic of Messi and Neymar annihilates Celtic". "They were the leaders of a magnificent overall performance that heals the wounds opened by Alavés".
Sport (Spain): "The trident 'revives' Barça". "With the MSN bursting with life, Barça put forward their candidacy for the Champions League at the first test."
Herald (Scotland): Barcelona force of nature whips up unstoppable storm as Celtic drown in deluge." "There aren't enough column inches to pick apart and praise the part played by the three [MSN] in each goal, just as it would be unfair to lambast a shattered Celtic team who were simply outclassed."
In other parts of the world
Olé (Argentina): "Barcelona take Celtic on a formidably merry dance, with three for Messi, two for Suarez, a superb free kick from Neymar and an Iniesta bullet: 7-0. It was a raging start from the culés at the Camp Nou. A football show."
La Gazzetta dello Sport (Italy): "Messi-Neymar, the spectacle of Barcelona. A performance of the purest quality in the Camp Nou. Messi and Neymar are playing with flair and harmony that produces chances and goals like those on the Playstation".
Daily Mail (England): "Barcelona's big beasts satisfied after tearing Celtic apart in Champions League seven-goal demolition. Barcelona provide sheer sporting theatre for an appreciative audience. The natives fill the Nou Camp to bask in artistic glory."
L'Equipe (France): "Barca crush Celtic. Three days after their league defeat to Alavés, they took revenge against Celtic."
Champions League
Leaders
Messi

3

Goals
Joshua Kimmich

108

Passes
Tosic

19

Steals
*Update 13 de septiembre de 2016