Real Madrid
Real Madrid round-up: Marcelo, Champions League, Sporting
With tonight's big game at the Bernabéu, the focus of today's summary is very much focused on the defending champions' first European outing against the Lisbon visitors.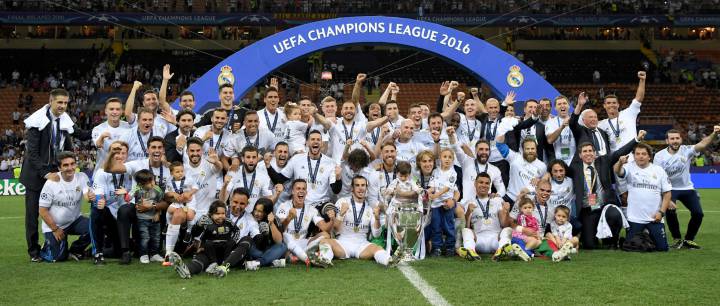 Espanyol vs Real Madrid live English
Marcelo ambitious
"No team has ever won the Champions League in consecutive years but we're here to do it".
The Madrid left-back is in positive spirits as Madrid target their twelfth European title. Although factually correct – his statement does apply to the new format of the competition - we will politely remind the 28 year-old that the European Cup has been successfully defended before, the most recent case at the end of the eighties by Milan. It was, however, around the same time as the Brazilian was turning just one year old.
Put your money on Los Blancos
Although we'd never condone gambling – even if we are know to have a little flutter here at AS HQ from time to time – tonight's smart money is on the home team. In saying that, you won't get much of a return. Any euros placed on a Madrid victory will see just a 22c extra in the payback. Fancy the draw or a win for Sporting Lisbon? The pile on and see a return of at least seven and twelve euros respectively for each one bet.
Keeping a watchful eye
Spanish national team coach Julen Lopetegui will be attending tonight's clash at the Bernabéu where he can expect to see Carvajal, Ramos, Lucas Vazquez and Morata in action. Both Isco and Asensio, however, didn't make the squad.
Seats available, but you'll need to be quick
At the time of writing there are around 1,000 tickets left for the Bernabéu tonight. Expect a nigh on full house for the defending champions.
Sporting fans
The visiting team from Lisbon will be hoping to make out the chants from their supporters amongst the 80 thousand-strong crowd. Reports coming to us suggest that around 4,000 travelling Lions fans (Leões is the club nickname) will arrive today in the Spanish capital.