REAL MADRID 2 - 1 SPORTING LISBON
Morata delighted with winning goal for Real Madrid
Morata: "This is Real Madrid and at this club these things happen". The striker spoke after scoring Real Madrid's winning goal deep into stoppage time against Sporting.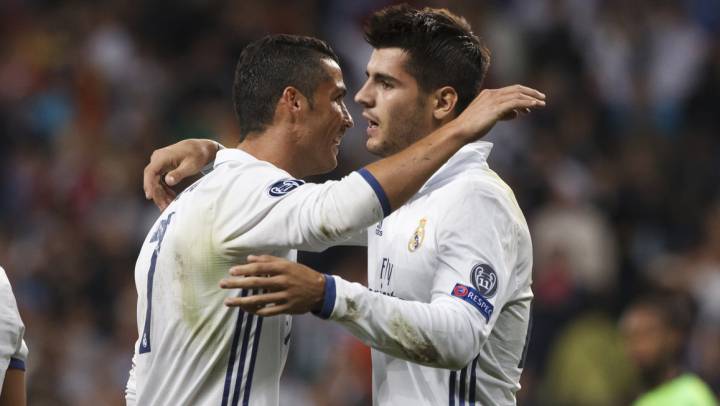 Espanyol vs Real Madrid live English
Morata scores Real Madrid's winner
Real Madrid striker Álvaro Morata leapt in the box, with Bernabéu clock reading 94 minutes, and connected with a James cross with a header that beat Sporting Lisbon keeper Rui Patricio and gave Real Madrid a famous 2-1 win in their opening match in Group F in the Champions League 2016/17.
Morata delighted after the game
Morata spoke after the game to say how delighted he was...
How the game went: "We didn't start the game well, but this is Real Madrid, and this club and at this stadium this kind of thing can happen. I'm heading home delighted. We believed right up to the end. Until the referee blows his whistle you can win."
Winning goal: "I knew James was going to put it there, and I gave it everything I had and it went in".
Fair result: "Sometimes football isn't fair. I don't know if the result was fair today, but it was vital for us to win and we did that. We've got to try to win the group."
Your return to Madrid: "It's obvious I want to be successful here. I'm working hard and I hope to help the team with goals".