REAL MADRID 2-1 SPORTING LISBON
Zidane: "We believed until the very end"
"The effort of the players was tremendous tonight and they were rewarded," said the visibly relieved coach after watching his side secure a last-minute 2-1 win over Sporting.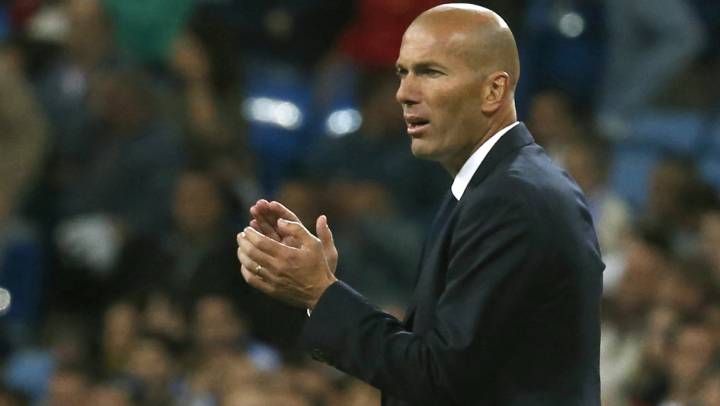 Espanyol vs Real Madrid live English
Real Madrid coach Zinedine Zidane couldn't conceal his delight at snatching a Champions League win from the jaws of defeat against Sporting tonight. After the match he spoke with the press and praised the attitude of his players after going 1-0 down.
We believed until the end, says Zidane
"We're happy because we believed until the very end and we didn't let our heads drop," he said. "Sometimes we face teams that play very well and make things difficult for us. But this is Real Madrid and things can change in an instant. The first half was tough but we improved and were better in the final third. And in the end we got the win."
He added: "The effort of the players was tremendous tonight and they were rewarded for it."
Zidane's substitutes paid off
He was also quick to hail the impact of his substitutes, two of which, Morata and James, combined for the stoppage time winner. "Tonight we got the substitutions right and I'm delighted; when you make changes it's to solve something and it paid off. I'm delighted with the players."