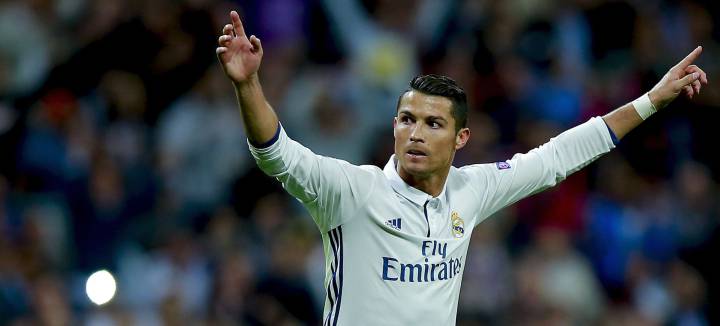 Espanyol vs Real Madrid live English
Ronaldo scores stunning free-kick against Sporting Lisbon
Cristiano Ronaldo scored the vital equaliser against Sporting Lisbon in Real Madrid's opening Champions League Group F match at the Bernabéu, leading to Álvaro Morata's winner deep into time added on.
Ronaldo maintains record against former clubs
Ronaldo was quiet for much of the match, but scored a sublime free-kick to maintain his 100% scoring record against his former clubs.
Ronaldo interview
Ronaldo spoke after the game:
The game: "Sporting played really well and made things tough for us. But Madrid have made history with their fightbacks in this legendary stadium. But this was a warning that we can't be so soft or we'll be dominated. We want to be first in the group".
Praise from Raúl: "He's a friend and his words are an honour because he's someone I admire as a person and a player. He's been with us over the last few days."
Not celebrating his goal: "Instinctively I was going to celebrate it, but [Sporting] is the team that made me, and I couldn't do it"
The Sporting president wants you to retire there: "For me it's an honour that people still have affection for me. I feel lucky, but I'm great at Madrid and I want to finish here, because it's the club that's in my heart right now".