BALlON D'OR
Ballon d'Or gala set for Paris; FIFA World Player, in London
Zurich mayor Corine Mauch is not happy with FIFA President Gianni Infantino for allowing France Football to regain running of the Ballon d'Or.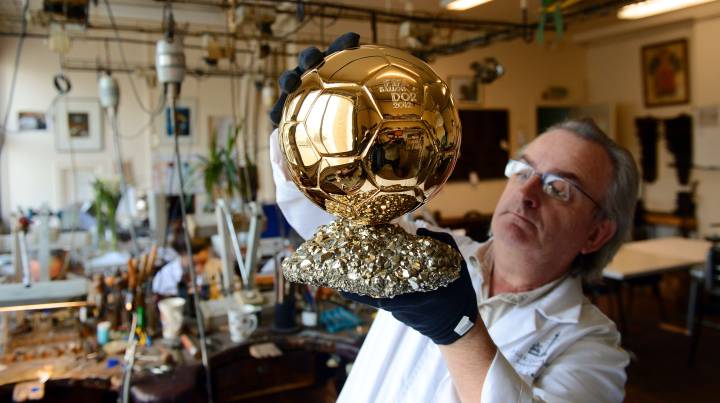 Paris to stage the 2016 Ballon d'Or
Political, economic and personal motives are the reasons behind the divorce between FIFA and French publication France Football for the Ballon d'Or.
The trophy will return to the organization who founded it and on Tuesday, France Football will publish further details about the case in their latest edition. What is certain is that the 2016 Ballon d'Or 2016 will go ahead. The gala will be held in Paris and the winner will be chosen through votes cast by journalists, just as it was from 1956 until 2010 when FIFA paid 15 million euros to France Football to acquire the rights to the trophy.
FIFA president Gianni Infantino has not renewed the agreement for the Ballon d'Or because he wants to resurrect the defunct FIFA World Player Award and convert it into the most prestigious individual accolade in global football. Infantino also wants the World Player trophy to tour - as it did during its brief existence - Ronaldo Nazário received the 2002 award in Madrid.
Infantino in London
The next FIFA World Player gala could be held in London, at least that is what Infantino is hoping for in his bid to strengthen ties woth the English FA. Relations between the FA and FIFA soured as a result of complaints filed for corruption in electing Russia for World Cup 2018 and Qatar for the following edition. Infantino paid a visit to London in July and took advantage of the trip to make the peace with FA president Greg Clark. It was during this visit when the whole matter with the Ballon d'Or started to deteriorate.
What Infantino didn't do was consider the consequences of his decision. On Wednesday, Swiss newspaper Handelszeitung published a piece on the rupture between FIFA and France Football over the Ballon d'Or and Infantino's intentions of creating a parallel trophy to be awarded in London.
Handelszeitung also reported that the matter has not gone down at all well with the Mayor of Zurich, Corinne Mauch. In Switzerland's biggest city, FIFA are granted fiscal advantages and other privileges and the whole Ballon d'Or fiasco has come as a bolt from the blue. Nat Bächtold, spokesman to the mayor, said: "Infantino knows full well that the Ballon d'Or is important to Zurich". But those comments have fallen on deaf ears. Infantino is keen to foster relationships with the FA to show that he has nothing to do with Blatter andf that he has also distanced himself from Platini. Whether he will be able to resurrect and elevate the FIFA World Player Award to overshadow the Ballon d'Or is the big question. Which one would Cristiano, Messi, Neymar or Griezmann prefer to win? It's not that difficult to guess...