Barcelona's MSN are on fire
In the two games since the defeat to Alavés Messi has scored five, Suárez three and Neymar two.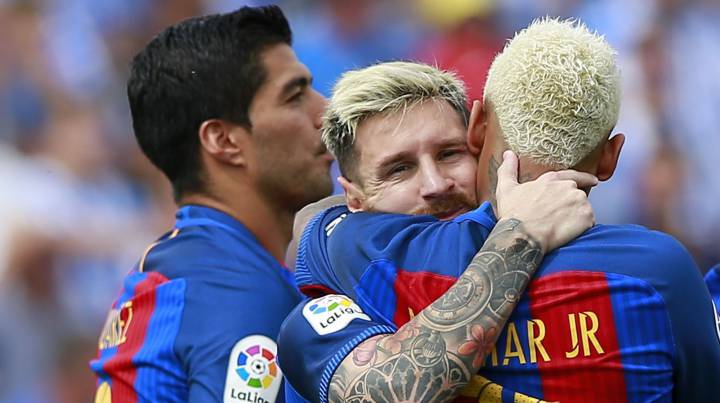 Barcelona vs Atlético Madrid live online
Barcelona's MSN are a compelling force
Together they are irresistible. They could play with their eyes shut and find each other. Messi, Suárez and Neymar, with a couple of flawless chapters from their footballing pens, overwrote any doubts left after the defeat to Alavés in the Liga last weekend. In two games, against Celtic at home and Leganés at Butarque, the Trident scored 10 goals, and set up nine.
Messi scored five, Suárez three, Neymar two
Messi scored five (a hat-trick against the Glaswegians and two against Leganés), while Luis Suárez (four goals now in LaLiga) scored two in the Champions League and one today. Neymar for his part got one in each game, setting up four in the win over Celtic. In total the three gave nine assists, six in the Camp Nou and three in Butarque.
MSN now face Atleti
And now the feared trident will turn its attentions to a big name... Simeone's Atlético are visiting on Wednesday night. Expect fireworks.