Paul Gascoigne fined £1,000 for racially abusing bodyguard
The former Newcastle United, Sours, Lazio and Rangers star has been fined for racism towards the man hired to protect him.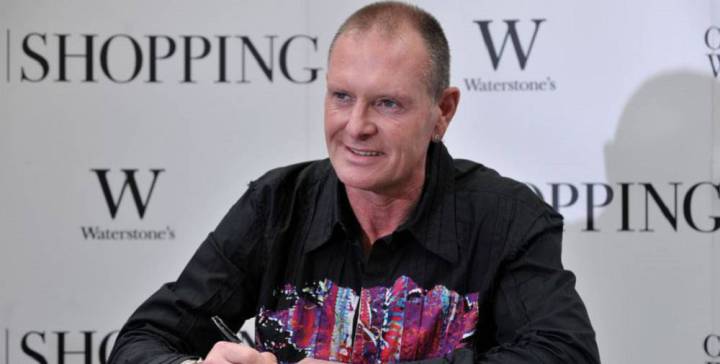 Former England footballer Paul Gascoigne has been fined £1,000 (1,168 euros) and ordered to pay £1,000 in compensation by a court on Monday for making a racist comment to a black security guard at his 'An Evening With Gazza show' last year.
Gascoigne humiliated his bodyguard
Dudley Magistrates Court was told Gascoigne, 49, had humiliated Errol Rowe, who had been given the job of protecting him during his performance in the nearby English West Midlands town of Wolverhampton on November 30 last year, by asking him: 'Can you smile please, because I can't see you?'
Gazza sought laughs over skin colour
District Judge Graham Wilkinson, fining Gascoigne, told the retired playmaker: "You sought to get a laugh from an audience of over 1,000 people because of the colour of Mr Rowe's skin."
Wilkinson added: "Mr Rowe was clearly humiliated on stage, as part of an act. As a society it is important that we challenge racially aggravated behaviour in all its forms. It is the creeping 'low-level' racism that society still needs to challenge. A message needs to be sent that in the 21st century society that we live in, such action, such words will not be tolerated. It is not acceptable to laugh words like this off as some form of joke."
Gascoigne had planned to contest the racism charges
It had appeared Gascoigne, who made his name at northeast club Newcastle United before enjoying spells at Tottenham Hotspur, Rome club Lazio and Glasgow Rangers, would contest a charge of using 'threatening, abusive or insulting' words or behaviour to cause racially-aggravated harassment, alarm or distress, but he changed his plea before the first witness was called to give evidence on Monday.
Victim left dazed
Prosecution lawyer Simon Davis said Rowe was left shocked and 'dazed' at Gascoigne's actions.
"On November 30 Mr Rowe was employed to provide close protection to Mr Gascoigne at the (Wolverhampton) Civic Hall," Davis said. "He would be in a position where he would be putting himself in harm's way should the requirement develop. Clearly, there should have been mutual respect between Mr Gascoigne and Mr Rowe."
The court heard Gascoigne -- whose show features a question-and-answer session and anecdotes about his career -- was addressing the audience when he asked for a tissue and said words to the effect of 'I can't tell if he's smiling or not'.
Gascoigne, a member of the England side that reached the semi-finals of the 1990 World Cup in Italy, was spoken to by police about his comments on December 22 last year.
He said he "hadn't gone out to offend anybody' but also told officers: 'Looking back now, obviously I have said the wrong thing. I apologise from the bottom of my heart and it will never happen again."
Defence lawyer Gavin Harris told the court Gascoigne's comment was not malicious but arose from the star's upbringing in "a bygone age".
But Wilkinson, passing sentence, told Gascoigne: "You are not a man of huge wealth. You have lived undoubtedly a rollercoaster life. I accept that you grew up in a different time. We live in the 21st century. Grow up and live in it or keep your mouth closed Mr Gascoigne."
One of the most naturally talented English footballers of his generation, Gascoigne's post-playing career has become best known for repeated struggles with alcoholism and mental illness.
Gascoigne appeared fit and well
However, he appeared fit and well as he signed autographs for fans before entering court on Monday.
Gascoigne made no comment to waiting reporters before he was driven away from court.