VALENCIA
Valencia sack Pako Ayestarán
The club have issued a statement giving their reasons for releasing the new manager from his duties and advised that Voro González will take interim charge.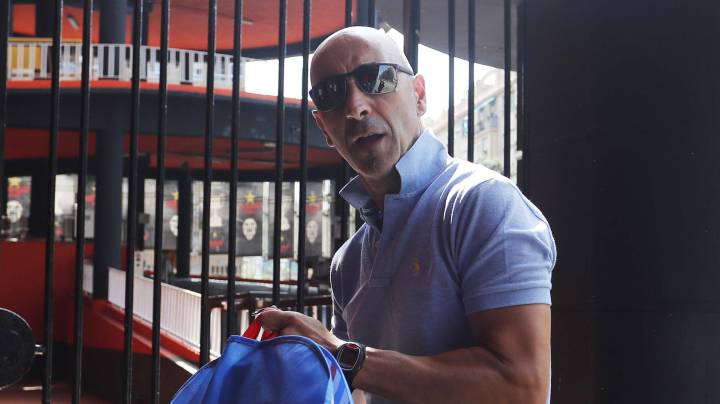 Results are what matter
Valencia, have released a statement announcing that they are relieving manager Pako Ayestarán of his duties at the club. The decision has been made based on the situation that the club find themselves in - bottom of the table after four losses from four games.
Voro González will take his place on the bench for Thursday night's match at home to Alavés and as Diario AS broke the decision came following a meeting in Singapore between Peter Lim and Layhoon Chan, in which García Pitarch also contributed via video conference.
Official club statement:
Following a meeting of the Board of Directors, Valencia Club de Fútbol have taken the decision to release Pako Ayestarán from his role as first team coach. The decision has been made after analysing the current sporting situation and results.
While the Club is finalising the appointment of a new coach, full responsibility and confidence is placed in Salvador González –'Voro'- to take charge of the first team during this interim period.
Valencia Club de Fútbol would like to thank Pako Ayestarán and his coaching staff for their commitment, effort and professionalism during their time in charge of the team. The Club wish him and his team the best of luck for the future.