Messi gives Barça another injury worry
Lionel Messi had to leave the field in the 60th minute after taking a knock to the back of his heel, although it remains to be seen if it's anything serious Sporting vs Barcelona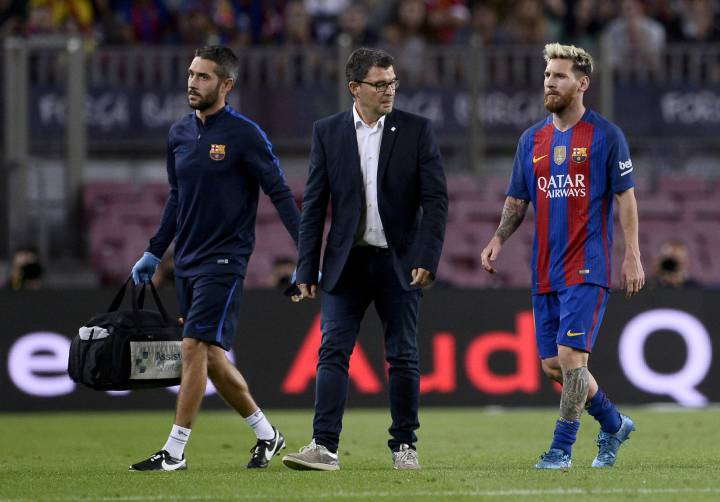 Barcelona star Lionel Messi was forced to leave the field injured as Barcelona drew 1-1 with Atlético Madrid at Camp Nou on Wednesday.
After taking a kick to the back to heel in the 60th minute, the Argentinian pulled up and waved for play to stop for a foul.
Messi's early season injury worries
Luis Enrique didn't want to take any risks, with Messi only just recovering from a muscle injury, and swiftly replaced the Barça number '10' with Arda Turan.
The striker left the field limping accompanied by a team doctor, and it remains to be seen whether any damage has been caused or if his substitution was just a precautionary measure.