Suárez hits back at Filipe Luis: "Football is a man's game"
The Uruguayan wasn't impressed by Luis' decision to post a picture of his wound on social media: "What happens on the pitch stays on the pitch."Copa del Rey live:Quarter Final Draw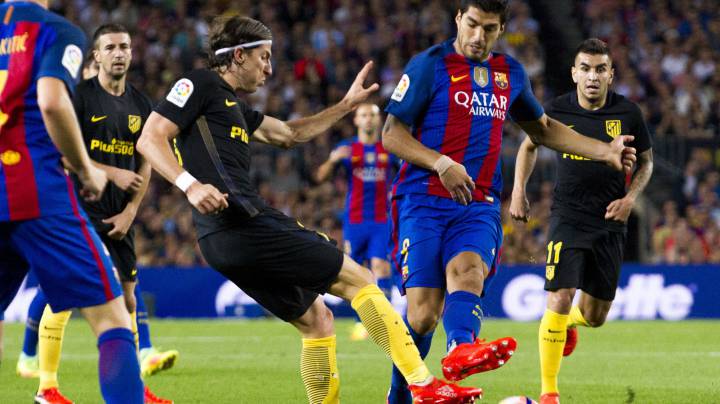 Luis Suárez was asked to comment on Filipe Luis' decision to post a picture of a wound sustained in a challenge between the two following Barcelona's 1-1 draw with Atlético Madrid on Wednesday night. Suárez reacted angrily and didn't hold back in his assessment of Luis' actions.
Football is a man's game, says Suárez
"This is football," he said. "It's a man's game and what happens on the pitch stays on the pitch. You can't go around making a circus every time something happens. This is football. I repeat, it's for men."

Suárez also spoke about the game and draw. "We know that they're a tough opponent," he said. "They're one of the best defensive teams and we knew that going into the game. We're left with mixed feelings.
The team has to step up after Messi's injury
"[Messi's injury] hurts. We can only send him our best wishes. It's a tricky injury and now we have to step up," he added.