Real Madrid see Aubameyang as the next galáctico
The Dortmund striker has been on Los Blancos' radar since the summer, with their interest further piqued by his six goals in six gamesReal Madrid-Deportivo: LaLiga matchday 20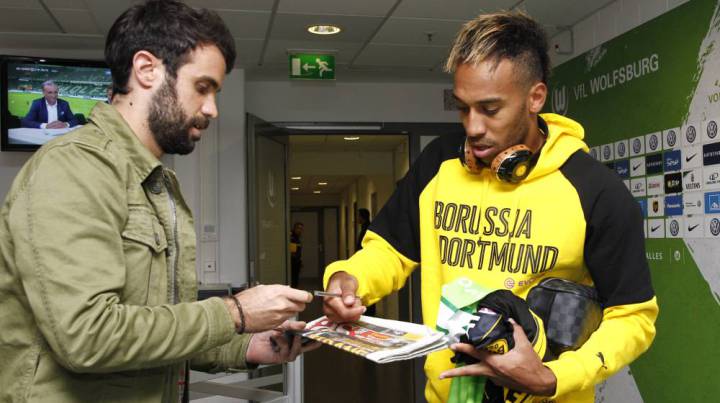 An impressive strike rate
Borussia Dortumnd's Pierre Emerick Aubameyang has been flying the flag in the German club's quest to topple Bayern Munich in the Bundesliga. The Gabonese striker's impressive season last year – in which he scored 39 goals in 49 games – saw Real Madrid knocking at the door in the summer. Moreover, his start this season, bagging six goals in six games, has further boosted Los Blancos' interest and the French-born striker could be next on the Real Madrid galáctico list.
The danger man in Group F
The two sides meet in the Champions League on Tuesday, with the Dortmund forward the in-form striker after scoring four goals in ten days, against Legia Warseaw, Wolfsburg and Freiburg.
AS spoke to the striker Dortmund, and when asked about a possible move to the Spanish capital the striker said: "I'm not going to talk about that", particularly in view of the fact that both sides, the strongest in the group, will look to inflict a psychological blow on each other.
Future intentions
Despite the striker's unwillingness to discuss the matter, he did leave his future intentions clear in February this year: "Before he died, in 2014, I promised my grandfather I would play for Madrid one day". Time will tell whether Madrid can lure the Dortmund striker to the club.