"The coach decides who plays," says Toni Kroos
The German midfielder said that the reaction to Cristiano Ronaldo's substitution has been overblown and that it's impossible for any player to play 60 games a season on top form.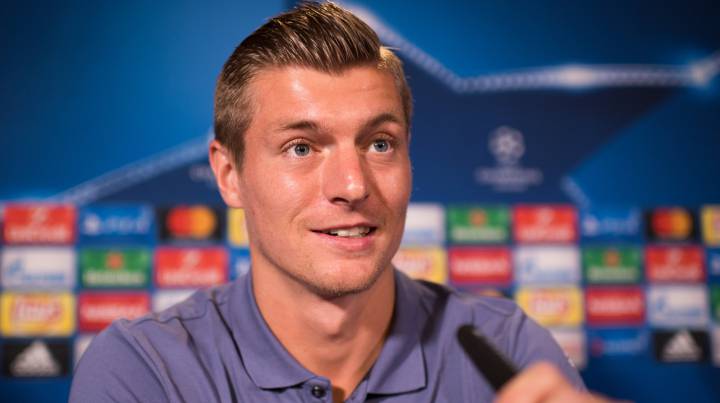 Real Madrid midfielder Toni Kroos says coach Zinedine Zidane's rotation policy makes sense as the season winds on and that there are no problems in the squad following Cristiano Ronaldo's furious reaction to being substituted at the weekend.
Ronaldo was taken off after 72 minutes with Real Madrid leading Las Palmas 2-1, a lead that they ultimately failed to hold onto, but Kroos says the incident has been overblown.
Cristiano furore nothing to worry about, says Kroos
"I think people always talk about these things, more than they deserve to be talked about. I've come to realize that it's quite normal," he said.
"I think it's impossible for someone to play 60 games a season on top form and it's up to the manager to decide who plays and whether to take someone off with 15 minutes to go," he continued.
Dortmund will be a tough test for Real Madrid
Kroos was also quizzed about the upcoming Champions League clash with Borussia Dortmund, a side he knows well from his time at Bayern Munich.
"Dormtund have an excellent coach and a clear plan," he said. "The important thing is for us to have an answer. Being at home they'll play aggressively, they'll put us under pressure and focus on possession. It will be a tough test for us but we're in good form."
Real Madrid have a mixed record against German sides
Real Madrid have a mixed recent record against German sides in the Champions League, something that Kroos acknowledges. "We've lost to Schalke and to Wolfsburg." he said. "Matches between Spanish and German teams are always very good. The Bundesliga is one of the best leagues alongside LaLiga and the Premier League, but I'd say that Spanish football is better at the moment."