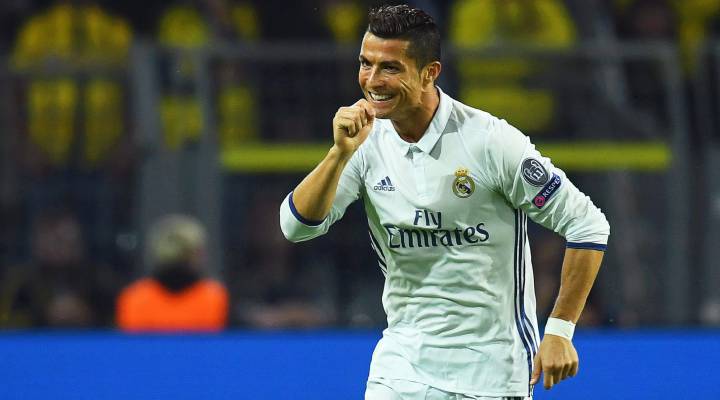 The name Cristiano Ronaldo is synonymous with goals. And although the Portuguese hasn't got off to the best of starts this season, Cristiano once again had the responsibility of leading Real Madrid's attack against Borussia Dortmund in the Champions League on Tuesday night as Los Blancos went in search of their second win of the group stages. Against Sporting Lisbon, it was Ronaldo's free-kick that instigated a dramatic last minute comeback.
18 goals in 17 games
At the Signal Iduna Park on Tuesday, Ronaldo may have kick-started his campaign with the opening goal of the match and some important interventions as Zidane's team looked to keep things tight, work hard as a unit and break fast. He was also able to continue his incredible scoring run against German sides with Madrid's number seven now netting a remarkable 18 times in 17 games – more than one goal per game (1.06 to be exact).
Schalke, Bayern Munich, Borussia Dortmund and Wolfsburg
The record has been built over a number of seasons against a number of different teams: Schalke 04, Bayern Munich, Borussia Dortmund, Wolfsburg and Stuttgart.
The club Ronaldo has scored most against is Schalke, with seven strikes in four matches (Real met them in the Champions League second round in both 2013/14 and 14/15). Bayern Munich, meanwhile, are the German team to have conceded the second most times to Ronaldo (twice in the semi final ties of 2012/13 and twice more in the semi finals a year later).
Against Tuesday night's opponent, Borussia Dortmund, Cristiano has now found the net four times: twice in 2012/13, on another ocassion in 2013/14 and now in the group stages of the 2016/17 version. CR7 has also bagged three in his two matches against Wolfsburg, which all came in the quarter final second leg at the Bernabéu last year, as Ronaldo scored a hat trick to overcome Real Madrid's 2-0 deficit from the first leg in Germany.
Way back in 2003/2004, "Ronnie" played in his one and only match against Stuttgart with Manchester United. Despite playing 90 minutes, he failed to beat the keeper (as he also failed to do in his first five meetings with German teams).
Another
Champions League record up for grabs
Ronaldo's most recent goal means he is two short of another record and clearly he'll be hoping that by the time Group F is concluded he is the first ever player to reach 100 Champions League goals.