Mourinho on Allardyce: "I like him"
Speaking ahead of Manchester United's Europa League match with Zorya Luhansk, Jose said he's sorry that Allardyce has lost his "dream job."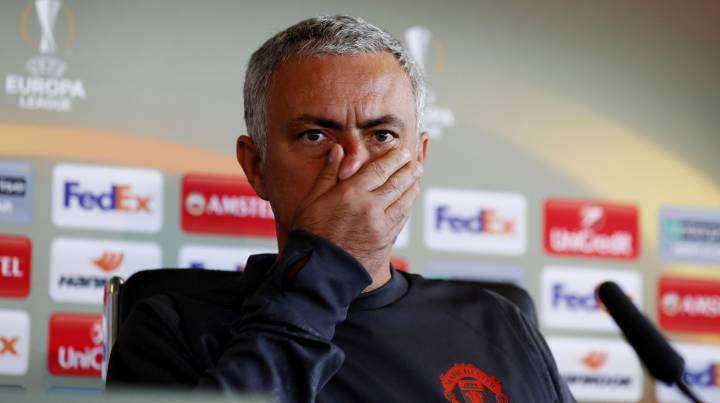 Manchester United manager Jose Mourinho says that he feels for Sam Allardyce after the former England manager was forced to leave his position amid allegations of corruption.
I like Sam and I feel sorry for him, says Mourinho
"The only thing I can say is that I like Sam," he said. "I feel sorry because I know that was a dream job.
"What happened is obviously not going to interfere in any way with my relationship with him," he continued. "I like him and I respected him before and that is not going to change. This is between him and the Football Association."

Zlatan to start, Rooney in doubt
Mourinho was speaking ahead of Manchester United's Europa League match with Ukrainian side Zorya Luhansk. The coach says that Zlatan Ibrahimovic "will start" but that Wayne Rooney, who has faced intense media scrutiny in recent weeks over his form, might not.
"I was completely convinced of playing him tomorrow," he said. "But I'm not sure because with the situation being as it is I think he can't really afford to have a performance that isn't very good. I am here to protect him and have to analyse what's best for him."