Chicharito nominated for Bundesliga player of the month
With a hat-trick in Leverkusen's 3-2 win away to Mainz 05, Javier Hernández heads the list of the candidates picked for the award for the month of September.
Bayer Leverkusen won 3-2 away to Mainz 05 on the 24 September and the three goals came courtesy of their Mexican striker, Javier Hernández. Along with his other performances this month the player looks to be favourite for another player of the month award in the Bundesliga.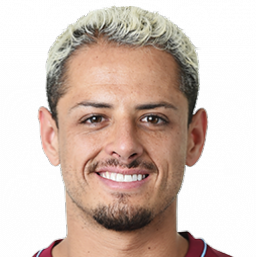 Votes still not all in
In the system used in the German top flight, Chicharito leads the way with around 63% of the vote. In second place is Borussia Dortmund midfielder, Raphael Guerreiro, with 15% and Bayern Munich's Robert Lewandowski just behind on 13%. The other player shortlisted for the month is another Dortmund midfielder, Christian Pulisic who has 9% of the count.
As well as the hat-trick mentioned, the Leverkusen front man was also on the scoresheet against Einstracht Frankfurt although ended up on the losing side (2-1). The well travelled player also bagged a goal in the 1-1 Champions League game against Monaco.