REAL MADRID 1-1 EIBAR
Keylor Navas: "We're very hurt; we've got hard work to do"
The Real Madrid goalkeeper gave his thoughts on why the team suffered their fourth draw in a row after Sunday's meeting with Eibar.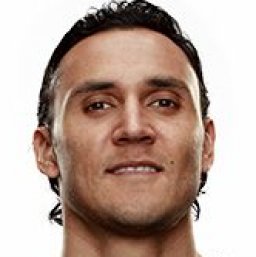 Keylor Navas gave his thoughts on Sunday's 1-1 draw with Eibar to beIN Sports' pitchside camera after the game - Madrid's fourth draw in a row.
Disappointment: "Of course we're disappointed, that's understandable. Drawing at home is not a nice feeling. We need to be aware that we have a lot of improving to do, we have to work harder. We're all very hurt by this".
Are recent results anything to be worried about? "No we're taking it calmly, but we know that we have to improve. Some results have slipped away from us and that can't happen if we are to reach our objectives".
What has gone wrong? "I don't know, we are trying our best, but the results just haven't been coming our way".
The fans' are angry: "That's normal, they always demand a lot from us and when the results don't come... they're not the only ones who are angry - we are as well".