Lip readers reveal Cristiano's angry reaction to fan whistles
Television cameras caught Cristiano Ronaldo cursing fans as Real Madrid were whistled off the pitch following the 1-1 draw at home to Eibar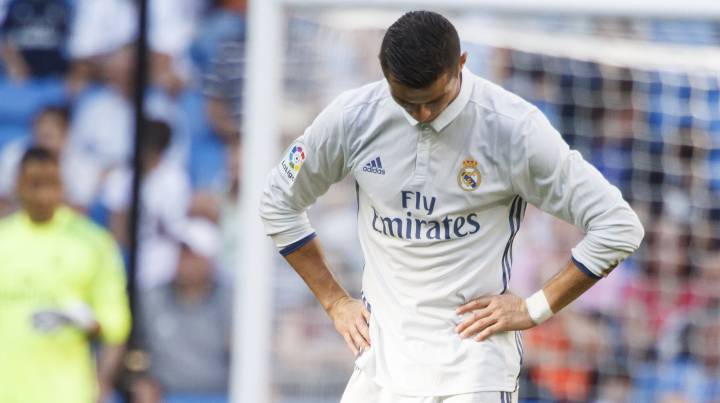 After dropping yet more points at home in the draw to Eibar on Sunday – a result which saw Real Madrid cede La Liga top spot to city rivals Atlético – Merengue fans audibly demonstrated their discontent at the final whistle with a barrage of whistles.
As the players – who were also visibly left frustrated after falling to their fourth consecutive draw – began to trudge off the Bernabéu turf and the whistles intensified, television cameras cut to Real Madrid star Cristiano Ronaldo.
"What a lack of patience!"
With the Portuguese making his way to the tunnel, he was seen murmuring something indecipherable under his breathe (quite possibly a string of expletives). However, just a moment afterwards the Los Blancos striker lifted up his head and was clearly seen saying ""¡Qué poca calma!" (which roughly translates as, "What a lack of patience!"), according to the expert lip readers of Cuatro TV.

Ronaldo not at his best
It's evident from his reaction Ronaldo didn't seem to share the level of discontent felt by the fans after the 1-1 draw against a supposedly weaker team. What is unarguable though is that Real Madrid are now just one game off equalling a rather undesirable La Liga record, and that Cristiano is not back playing at 100%.
It was, remember, only last weekend when Ronaldo was caught on a television camera in a separate incident unleashing a bombardment of swear words after being substituted in the 70th minute by Zinedine Zidane versus Las Palmas.