CAS cuts Maria Sharapova's doping ban to 15 months
The former world number one will be free to return to the WTA Tour next April. "I am counting the days until I can return to the court," the player said.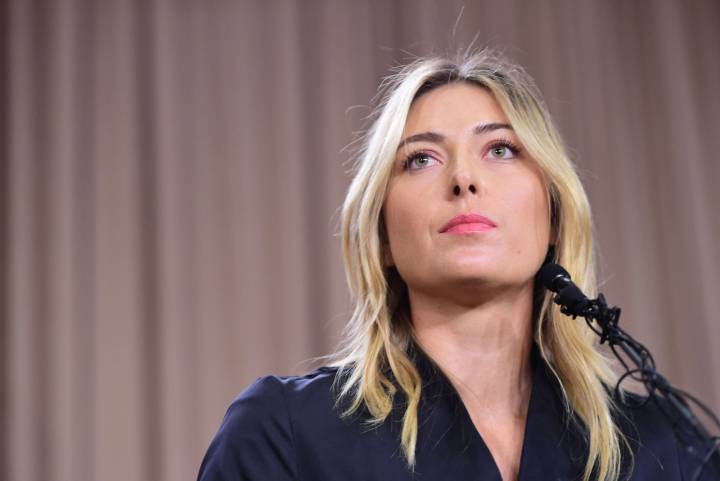 Maria Sharapova had her two-year tennis ban for doping reduced to 15 months by the Lausanne-based Court of Arbitration for Sport (CAS) on Tuesday.
The 29-year-old Russian tested positive for the banned medication meldonium during January's Australian Open, but the world's top sports court cut the initial two-year ban by nine months.
"No significant fault"
In its verdict the CAS "found that Ms Sharapova committed an anti-doping rule violation and that while it was with 'no significant fault', she bore some degree of fault, for which a sanction of fifteen months is appropriate".
Sharapova openly admitted she had been taking meldonium for 10 years to help treat illnesses, a heart issue and a magnesium deficiency.
She also claimed it had entirely escaped her attention that the product had been added to the banned substance list published by the World Anti-Doping Agency (WADA) on January 1, just before the Australian Open.
The initial ban was imposed by an independent tribunal appointed by the International Tennis Federation and the reduced ban following her appeal means the Russian, who has spent most of her life in the United States, will be free to resume competition at the end of April 2017.
"One of the toughest days to one of the happiest"
"I've gone from one of the toughest days of my career last March when I learned about my suspension to now, one of my happiest days, as I found out I can return to tennis in April." Sharapova said. "Tennis is my passion and I have missed it. I am counting the days until I can return to the court," The 29-year-old told her fans on Facebook.
Sharapova, a five-times grand slam champion, was originally handed a two-year ban - backdated to start on Jan. 26, 2016 – by the International Tennis Federation (ITF) in June following a positive test for the drug meldonium.
"I'm coming back soon and I can't wait," said Sharapova, who is now free to return to action on April 26 next year.