Zabaleta: "Guardiola even switches off the internet"
"We all have to have eat breakfast and lunch at the club. The internet is switched off, not even the 3G works," said Pablo Zabaleta of City boss.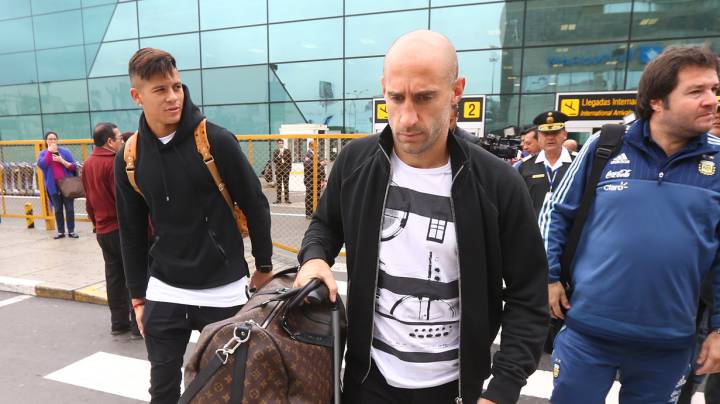 Manchester City full back Pablo Zabaleta has spoken about some of the methods Pep Guardiola employs at the club, stating that " you learn a lot through his passion for football."
No wifi at City
Zabaleta is currently on international duty with Argentina in Lima, where they play Peru in a World Cup qualifier, and presumably have access to the internet. "At City we all have to eat breakfast and lunch together at the club. And they switch off the internet. We're cut off. Even the 3G doesn't work."
However, despite the hardships at City under the Spaniard, Zabaleta said he is enjoying working under "one of the best."
Pep "one of the best"
"I always dreamed of being coached by the best and now I have the chance to work with one of the best. You really learn a lot from the way he goes about things. Beyond his knowledge, through the passion he has for the game."