Real Madrid and Colombia relations in tatters over James
Following their fallout over the player in the summer, Colombia called James to South America despite Real Madrid's wishes for him to rest his injured calf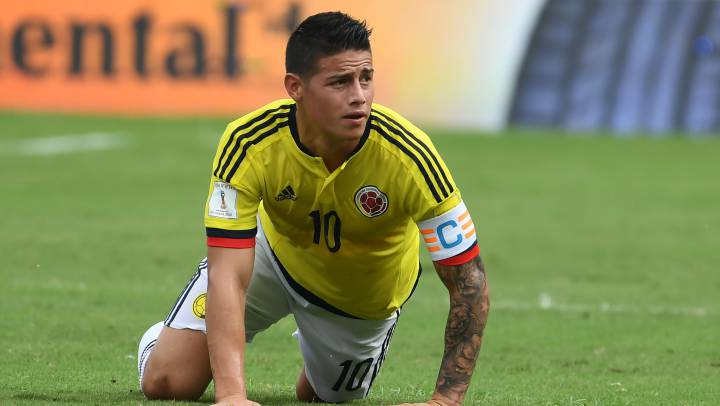 The feud between the Colombian Football Federation and Real Madrid isn't anything new. The friction had already started back in the summer when James Rodríguez took part in the Copa America with his country instead of having an operation on his shoulder, as was advised by his club.
James defies Madrid medics
Since then, the relationship between the two sides has deteriorated and is now on the verge of collapse after James voluntarily decided to fly to Colombia to play in two World Cup 2018 qualifiers, despite a Real Madrid medical report showing that he has a calf injury.
"After tests realised on our player James Rodríguez, he's been diagnosed with a grade one muscle injury in the soleus of his left leg," the club informed after the Colombian pulled out of Madrid's game with Eibar on Sunday.
However, James ignored the report and decided to jump on a flight to his homeland and let his intention be known that he wanted to play against Uruguay next Tuesday.
Colombia respects Alavés assessment
The tension that exists between Colombia and Los Blancos is in contrast with the credibility that Alavés seems to hold with the same federation, after it communicated a press release saying that their player Daniel Torres would stay in Spain in order to recuperate from his abductor problem instead of joining up with the national team.
Similarly to James, Torres was injured on the weekend and subsequent examinations advised him to rest. However, unlike with James, Colombia respected the club's medical report and didn't request the player to fly to South America so they could ratify the scope of the injury.