Marek Hamsik eyeing up Diego Maradona's Napoli record
The Slovakia international is just 14 goals shy of the Argentinean legend's haul for the Serie A club. "It's an honour to be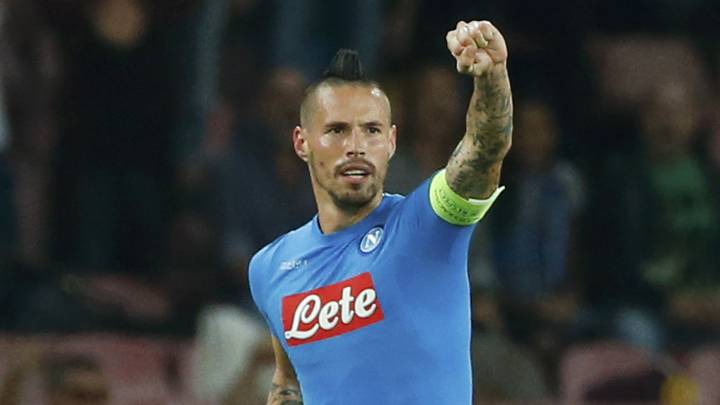 Marek Hamsik is getting closer and closer to beating a record set by Napoli's most feted player in history, Diego Armando Maradona. The Slovakia international is just 14 goals away from matching the all-time mark if 115 set by the Argentina great during his time at the San Paolo.
"Maradona played at a different level"
And Hamsik has no qualms about overtaking one of the greatest players in history: "Records are there to be beaten. I hope to play for several more years at Napoli because I can still get better. It's an honour to be near Maradona, but he always played at a different level," the attacking midfielder said.

"I want to win the Scudetto with Napoli"
Hamsik, 29, recently signed a contract extension to keep him at the club until 2020 and he hopes to taste more success on the collective level as well. "My biggest dream in sport is to win the Scudetto with Napoli. And of course I'd like to win a World Cup or a European Championship with Slovakia."