SPAIN
'La Roja' round-up: Pique, Jordi Alba, Albania...
After Spain's 1-1 draw in Turin against Italy last night, Julen Lopetegui's men set their sights on Sunday's game in Albania.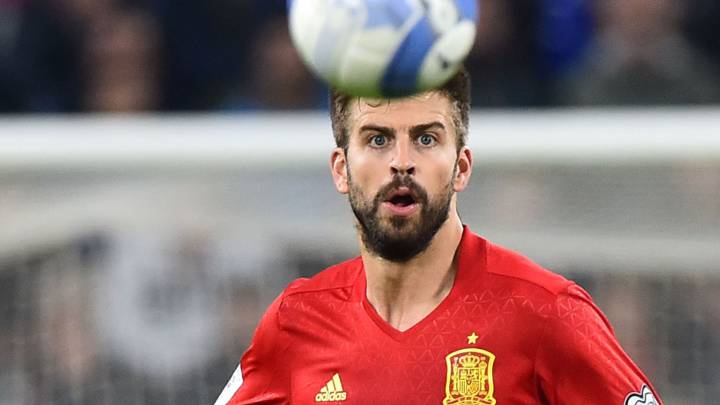 Pique 500
Gerard Pique celebrated his 500th professional football match last night in Turin. The Barcelona defender has played 365 games for the Catalan club, 28 for Real Zaragoza, 23 for Manchester United and has won 84 caps for Spain.
Hamstring problem for Jordi Alba
Jordi Alba is out of Sunday's Albania game after the Barcelona defender was forced to retire from the fray at the Juventus stadium last night in the 22nd minute. The Spanish medical team carried out tests on the player today to determine the extent of the muscular damage suffered in Turin and the results mean the player has to return to Spain.
Spain maintain unbeaten WC qualifier record
One has to go back to 1993 to find the last time "La Roja" lost a World Cup qualifying game. The national team are unbeaten in 55 games since falling to Denmark in March 1993 through a solitary Flemming Poulson goal.

Next up...Albania
Spain fly to Tirana this evening but Sunday's game will not be played at the national stadium in the Albanian capital. The Group G match will take place in the city of Shkoeder, 97km to the north of Triana. The 16.000 capacity Loro Borici stadium will host Sunday's game (ko 20.45 CET) as the traditional venue for the Albanian national team is undergoing refurbishment.