Criminal court orders Neymar fraud case to be reopened
The investigation over the player's transfer to Barcelona from Santos had been shelved by the High Court but is now to be rexamined. PSG vs Bayern Munich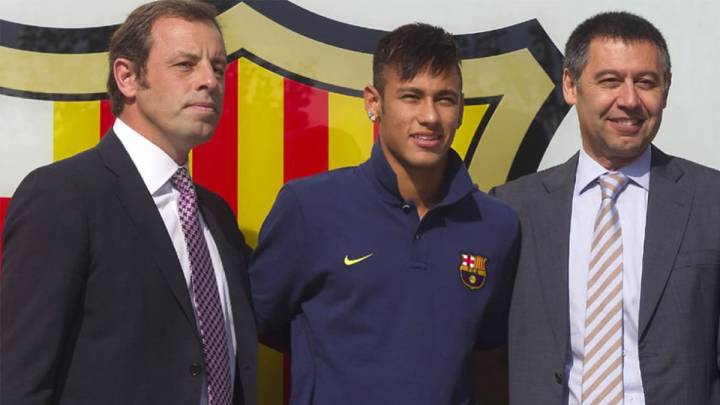 The Spanish Public Prosecutor has asked the judge handling the case surrounding Neymar's transfer from Santos to Barcelona to investigate the player, his father, former Barça president Sandro Rosell and the club itself for alleged crimes of fraud and corruption, maintaining the true cost of the multi-million-euro transfer was concealed from Brazilian investment fund DIS, which held 40 percent of the Brazil star's rights when the transfer took place in 2013.
Neymar Case reopened by order of criminal justice system
High Court judge José de la Mata initially shelved the case as he found no evidence of wrongdoing but the Spanish criminal justice system has now ordered it to be reopened and tasked the magistrate with processing the matter.
Former Santos president also named
The ruling also names former Santos president Odilio Rodrigues and both Barcelona and Santos as legal entities in the case.