Luka Modric: "Hopefully I'll be back soon!"
The Croatian returned to the gym today and revealed that he is recovering well from the injury which could keep him out for up to a month.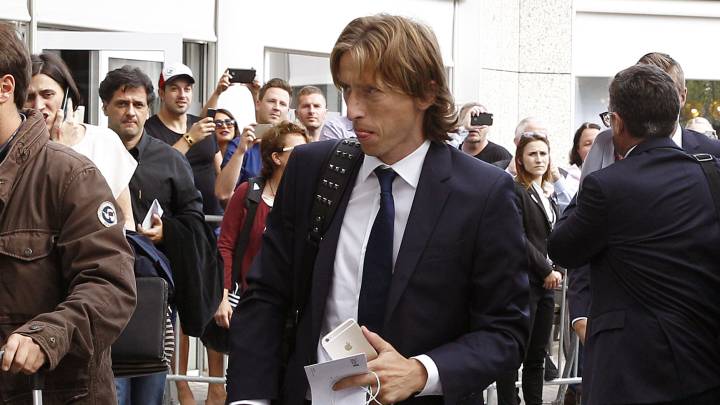 Luka Modric recovering well
Just five days after undergoing an anthroscopy in his left knee, Real Madrid midfielder Luka Modric returned to the gym on Friday as part of his rehabilitation process. Following his session he spoke with Real Madrid TV about his recovery and appeared optimistic.
"It hasn't been long since the operation but I'm feeling better every day," he said. "It's hard now at the start but we have to do things right. Hopefully I'll be back to full strength as soon as possible… or even sooner than that!"
Modric's knee operation went well
The Croatian appears to have taken the bandaging off his knee, a sign that the operation went well.
"The operation went well, everything is going according to plan," he said in an Instagram post earlier this week. Thanks to the doctors Leyes and Aramberriu, as well as the medical staff and the club Real Madrid for their good care. The rehabilitation team will try their best to get me back on the field as quickly as possible. Thanks to my teammates (and head up!) and all those who have sent me messages of support [sic].
Modric faces up to a month on the sidelines
Modric injured his knee on the 18th September during Real Madrid's 2-0 win over Espanyol and was rested against Villarreal before returning to the side – in some discomfort – against Las Palmas and Borussia Dortmund.
He underwent medical tests on 1st October, after which it was revealed that he was suffering from a cartilage injury in his left knee, and is scheduled to be out injured for around a month. In addition to last weekend's home draw with Eibar, Modric is expected to miss games against Real Betis, Legia Warsaw, Athletic Bilbao and Alavés.