Aleix Vidal is done at Barcelona: "I want to leave"
Reports say that the full-back has already told his teammates that he is set on leaving the Camp Nou as soon as possible. Sporting vs Barcelona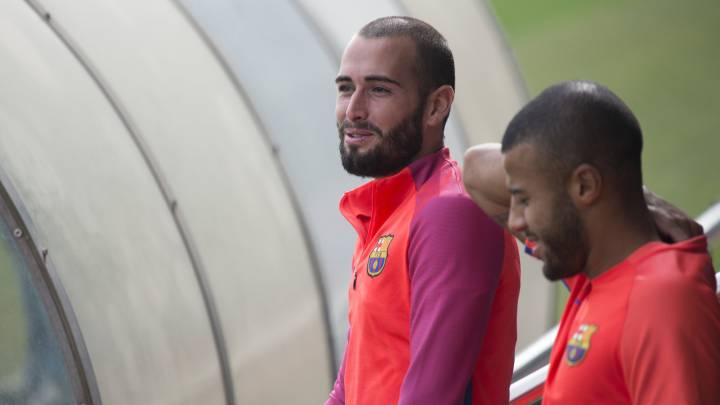 Vidal wants to leave
Aleix Vidal has had enough. The wide man has been left out of Luis Enrique's matchday squad for six consecutive games and according to reports in Barcelona-based daily El Mundo Deportivo he's told his teammates that he's set on leaving the club.
"It's clear to me. I want to leave," he is reported to have said in the dressing room.
Lus Enrique not impressed with Vidal's output
Vidal's lack of playing time is said to be heavily linked to his crumbling relationship with Luis Enrique, who has been unimpressed with the full-back's performance and effort in training. Following Dani Alves' move to Juventus in the summer it was believed that Vidal would step in but Luis Enrique has favoured Sergi Roberto, a central midfielder by trade. The youngster has played admirably and has even earned a call-up to the Spanish national side on the back of some impressive performances.
Barcelona are unsure what to do with him
Vidal hopes the club will find a buyer for him during the January transfer window but it appears that the club is still unsure what to do with the player they bought for over €18 million less than two years ago. Whether they will give him another chance to impress or cut their losses and ship him out of the Camp Nou remains to be seen.