FRANCE | GAMEIRO
Gameiro: "Some said I couldn't cut it at international level..."
After scoring twice in the 4-1 win over Bulgaria, Atlético's French forward spoke about his return to the national team, and his onfield relationship with Griezmann.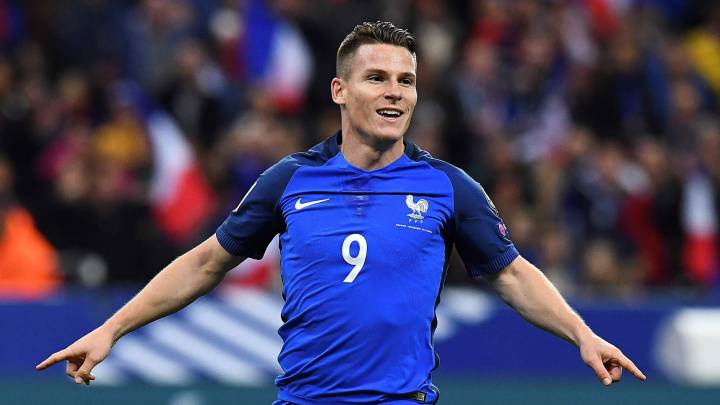 Gameiro on target twice for France

Kevin Gameiro was in the hotseat for Saturday's press conference in Clairefontaine. It was a chance for the forward to speak to the press after his brace in France's 4-1 victory over Bulgaria. Atlético de Madrid team mate Antoine Griezmann also got on the score sheet and set up another in Saint-Denis last night.
SMS from Unai Emery
Have you received any messages from Simeone after last night's performance? "No, but I got one from Unai Emery, my coach while I was at Sevilla. He said he was very happy for me. It was great to read his message".

Working relationship with Griezmann: "It has just developed naturally. Since I arrived at Atlético, we speak a lot of spend a lot of time together. Out on the pitch, we try to find each other. Both of us are pacey players, who look for spaces to run into and cause havoc in the rival defence. We try to play off each other to enjoy ourselves and score as many goals as we can".
Progress as a player since coming to Spain: "I think I've made a lot of progress in terms of my fitness levels and improving my defensive game. At Sevilla and now at Atlético, the physival demands are very high but that's for the benefit of the team. I would give my all even if they didn't ask it of me, it's become a habit".
Evolution since the last time you started a game for France, in 2011: "Yes, I'm old now (laughs). I've got more experience, I'm more mature as a player. I try to take everything more clamly now and look at things in a positive way. Like I always say, hard work pays off in the end. I think I'm at my peak of my career and I'll keep training hard to stay here".
Change of atmophere within the France squad: "Practically everything has changed, there are a lot of new players - younger players and the atmosphere is different. We are really enjoying playing together as a team and you could see that on Friday. Everyone does their job and gives the best they can. What matters most is the team; I hope I can achieve great things with this group".
A brace to answer the critics

Sweet revenge: "It's a little way of getting my revenge for some of the things that were said about me. I've overhead people saying that I don't have what it takes to play at international level. As I say: hard work pays off. When you work hard, the benefits follow. I went to Spain to get regular playing time. Maybe during the past two or three years, people have forgotten about me. In France, you don't see many photos in the newspapers of Sevilla. I think I had some good seasons there, even though I wasn't always in the starting line-up".