The best out-of-contract players on the market right now
Although the transfer window will not open again until January, there are still some big-name unsigned players on the market who are waiting to be snapped up right away.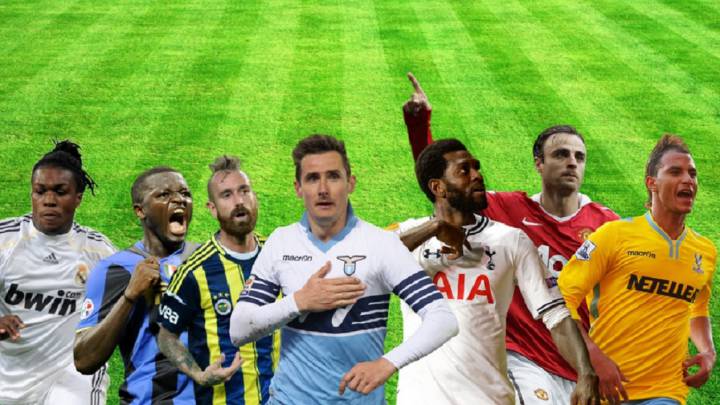 As the transfer window approached its deadline on 31 August 2016, clubs across Europe dashed to make their final acquisitions of the summer in order to complete the balance of their squads for the long season ahead. However, some players – amongst them some big names – were left unsigned and without a team after failing to secure a new contract.
Nevertheless, with the 2016/17 campaign now in full swing, injuries are beginning to kick in and already stretching some squads quite thin. And with European winter transfer window not set to open until 1 January 2017, there's still quite a while to go before teams can think about signing reinforcements directly from other clubs.
As is such, some depleted European sides are now looking at players without a club as backup options. Here is a list of some of the best "frees" on the market right now.
Adebayor
One of the the major candidates to replace Milik at Napoli after the striker suffered an injury which has ruled him out for a number of months. During the summer, the former Real Madrid and Tottenham forward was on the verge of joining Olympique Lyon for a season after being released by Crystal Palace, but the deal fell through.
Raul Meireles
Ended his contract with Fenerbache earlier this year and is now without a side. At 33-years old, the 76 cap Portuguese international who has played in the Premier League for Chelsea and Liverpool is near to the end of this career, but could still have something to offer in midfield.
Miroslav Klose
The 38-year old German legend – who has scored 71 goals for his country in 137 internationals – left Lazio at the end of last season after five years in Italy.
Antonio Di Natale
The Italy striker was released by Udinese after 12 years at the club and achieving the honour of becoming their all-time record goal scorer. At 38, the fella still knows where the net is after scoring more than 25 goals in the last four consecutive seasons.
Dimitri Berbatov
The former Manchester United and Spurs star didn't renew with Greek side PAOK in the summer and finds himself without a contract.
Royston Drenthe
At just 29-years old, Drenthe is a bit of a strange case. The ex-Real Madrid midfielder has never lived up to his exciting potential since spending three seasons at the Bernabéu and seems to have all-but disappeared from top-level football. His last club was El Baniyas in the UAE.
Martín Cáceres
Has seen his career go downhill at a young age after playing at Barcelona (23 games), Sevilla and Juventus. Still under 30, the Uruguay has won 69 caps and plays at centre back or fullback.
Others without a cl

ub

Juan Vargas (ex Betis), Hugo Viana (ex Valencia and Braga), Sully Muntari, Chamakh, Kevin Constant (all ex AC Milan), and Mark González (ex Liverpool and Betis)