Barcelona vs Real Madrid will not be broadcast live in the UK
The match between Barcelona and Real Madrid at the Camp Nou has been scheduled for a 3.15pm UK time kick-off, clashing with a long-standing blackout agreement with broadcasters.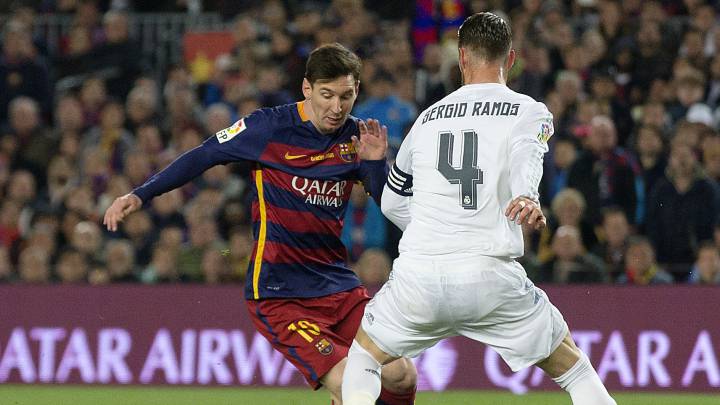 In a repeat of last year's events, this year's clásico between Barcelona and Real Madrid will not be broadcast live on television in the United Kingdom.
The Barcelona-Real Madrid clásico will not be televised live in the UK
La Liga president Javier Tebas announced yesterday that the match, which will see Barcelona host bitter rivals Real Madrid at the Camp Nou, has been scheduled for kick-off at 3.15pm UK time on the 3rd December. While the league expects the timing to help maximise audiences in Asia, it also clashes with a long-standing agreement reached by the Football Association, the Premier League and the Football League not to broadcast any football in the UK between the hours of 2.45pm and 5.15pm on a Saturday. British fans watching on regular TV will as a result have no other choice than to wait for highlights of the match.
Afternoon schedules have doubled La Liga's income, says Javier Tebas
Tebas says that moving games around on the schedule has had a positive effect on La Liga's income, offering foreign audiences games featuring big-name teams such as Barcelona and Real Madrid to compete strongly with the Premier League.
"With these kick-off times we have more than doubled our income," he said.
Blackout rules: do they work?
The no-broadcast rule was initially introduced as form of blackout in order to prevent fans from staying at home and to maximise attendances at league games across the country. Similar rules exist in the United States where broadcasters were for years prohibited from broadcasting NFL games in home markets where tickets were not already sold out but experts are divided over whether such measures have a positive impact on crowd numbers.