Roberto Carlos: "Real Madrid don't want me as a manager"
The club's legendary left-back says that he's had discussions with the club but that he will continue in an ambassador's role for the time being.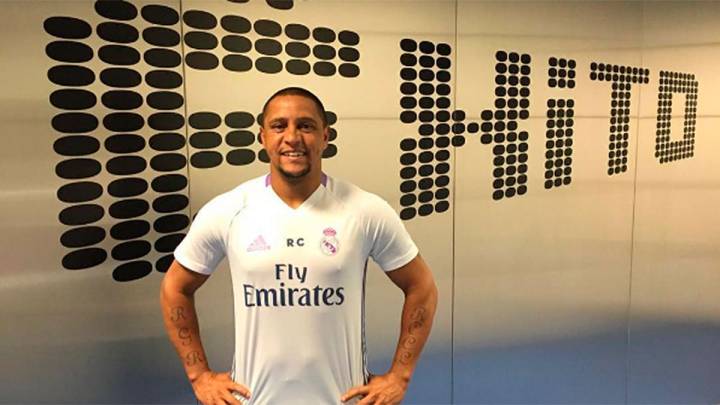 Former Real Madrid full-back Roberto Carlos says that he plans to return to football in a sporting capacity but that for the time being he will continue in his role as the club's ambassador in Asia and across the Pacific.
Real Madrid don't want me as a manager, says Roberto Carlos
"I spoke with the club [about a management role] but they don't want me," he said at a Real Madrid Foundation press conference in Beijing on Thursday morning. "They said that for now they want me to continue as an ambassador."
The Brazilian, who spent eleven trophy-laden seasons at the Santiago Bernabéu, says that he's a keen observer of former teammates Santiago Solari and Guti and their training sessions at Real Madrid Castilla and the youth team.
"When I have the opportunity to return to the training field, I will," he added. "At the moment I'm happy as an ambassador."
Real Madrid can win the league
He also spoke about Real Madrid's season so far and this year's Ballon d'Or award.
[Injuries to Casemiro, Modric and Sergio Ramos] "shouldn't affect the team too much because Real Madrid are an excellent team with back-ups who are playing very well," he said.
"Things haven't gone to plan in the last four games, but there's time to recover. The atmosphere is excellent, we have a fantastic team and hopefully we can win the league again."
Cristiano a clear favourite for the Ballon d'Or
Carlos was clear on who he thinks will take home this year's award. "I think Cristiano Ronaldo already has the Ballon d'Or at home but he hasn't told anyone!" he joked.
"He's taken time to get back to being himself after the knee injury but from now on he'll show us all the Cristiano we all know, just like he played for Portugal. I wish him all the luck in the world."