The MSN are playing together less and less
Messi, Suárez and Neymar have started just three games together this season but their statistics are still impressive, scoring 21 goals between them.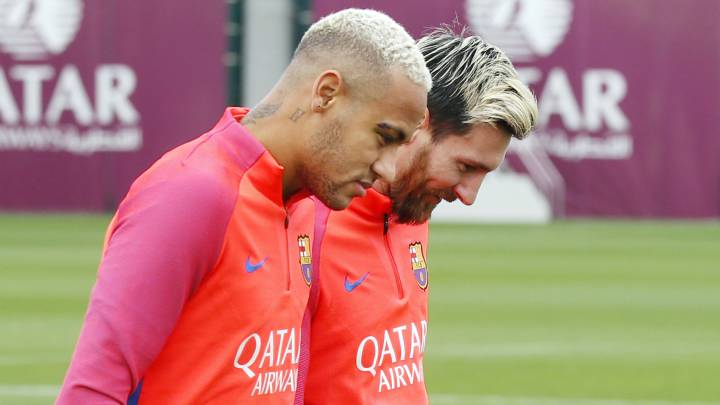 Messi, Neymar and Suárez – Luis Enrique's magical front line – have made their best statistical start to a season, scoring 21 goals between them in all competitions. But, curiously enough, it's now less common to see the three playing together up front.
The MSN have started just 3 games together this season
The MSN have started just three of Barcelona's matches this season (less than 30%), tearing up Celtic 7-0 and battering Leganés at Butarque. The third match, against Atleti, saw Messi limp off with a groin strain. But the fact that they don't play together hasn't stopped them. Luis Suárez has already scored 8 goals this season and is the club's joint top scorer in 2016 alongside Leo Messi with 43 goals. The Argentine has scored 8 and Neymar 5, despite missing the first 4 games of the season recovering from the Rio Olympics.
Messi and Suárez won't be risked against Deportivo
Clearly the three play best when they play together but Luis Enrique will likely to be pleased with their performances when they don't. When just two are in the side, Barcelona become more defensively solid, reverting to a 4-4-2 of sorts with Neymar and Suárez up front. Last season Neymar and Suárez held down the fort impressively in Messi's absence, winning 6 straight games before the Argentine returned for the 4-0 win against Real Madrid. With that in mind, Luis Enrique won't risk Messi against Deportivo this weekend, and is likely to rest Suárez, ahead of the Champions League with Manchester City next week.