Iniesta: "I'm still the same kid playing in the back yard"
The Spain and Barcelona midfielder was interviewed for a program on state channel La 2 and spoke about the modern game and his experiences.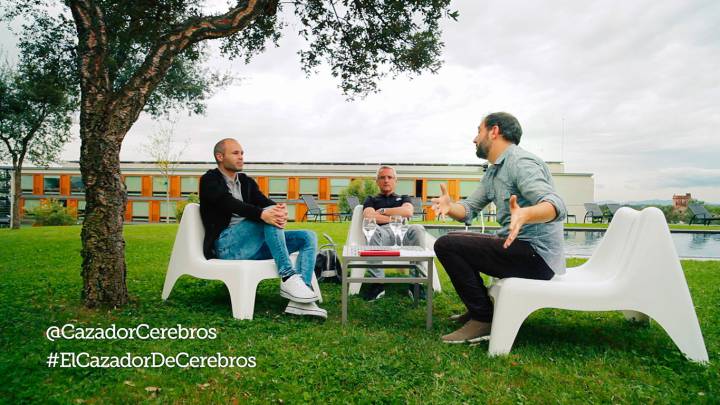 Andrés Iniesta gave an interview to Spanish television, which will be broadcast on Saturday at 19.45 on La 2, in which he spoke about modern football and his experiences in over 20 years in the game. The program aims to explain the science of sport and the functioning of the brain when a player is on the ball, something that has always been synonymous with Iniesta.
"Still the same kid"
"I think I play today in the same way as I did 20 years ago in my home town," Iniesta said. "Despite everything I've learned and everything I've been taught, which has all been for the good, I'm still the same kid playing in the back yard. When you're playing you find yourself in situations that that you've been in so many times that the brain must file them away somehow. When you're playing and you haven't got any time to think the brain reacts automatically and instinctively."
"You learn from injuries and experience"
Iniesta also explains how he has come to understand his body and the demands placed on it. "I've learned from injuries. I've learned to understand the feelings, to know what type of pain is going on. You know that if the problem is in the hamstring or the calf it could lead to something worse. You learn from your injuries and your experiences during your career."
"Becoming a professional is an obsession. I always wanted to win"
Speaking about the stresses and strain of life as a professional footballer, Iniesta explained that the demands are as much mental as physical. "Becoming a professional is an obsession. It's crazy. You're constantly competing and wanting to improve. It's something positive and I've grown as a result of it since I was in my home town playing against people older than me and I always wanted to beat them. It's always nice to beat someone older than you. It's really annoying to lose. For me, aside from being injured, it's the worst feeling a player can have."