French referee Ruddy Buquet to officiate Real Madrid - Legia
Referee Buquet will take charge of a Real Madrid game for the first time ever. He was voted best referee in France last year by the players.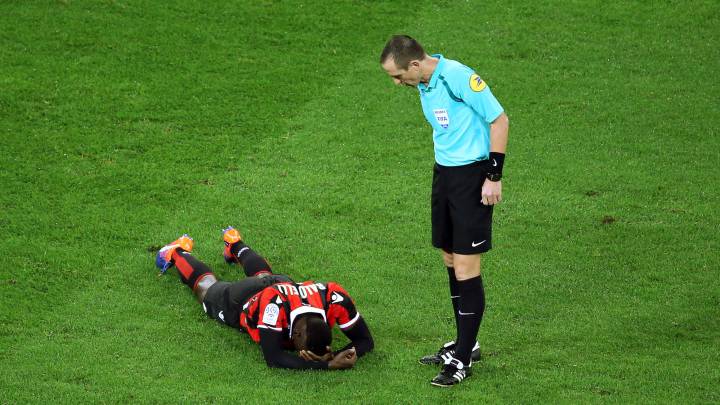 Referee Buquet to officiate Real Madrid for the first time

French referee Ruddy Buquet, 39, has been selected as the referee for Tuesday's Champions League Group F game between Real Madrid and Legia Warsaw at the Bernabéu in Madrid, the third match day of the group stage. It will be his first time in charge of a match involving the current Champions League holders Real Madrid. He's been a FIFA referee since 2011.
Little Champions League experience
Buquet has little experience in Europe's top competition, having only whistled three games in the tournament so far in his career. He has overseen Legía in European action though, taking charge of their game against Trabzonspor in the group phases of the Europa League in 2013-14.
Best in France
Buquet was named as the best French referee by the Association of French Footballers last season for the third year runnning. The ref's committee though gave him second spot, behind Clement Turpin.