Zidane wants a sporting director at Real Madrid: Luis Campos
Zidane wants a sporting director at Real Madrid and is keen to bring Portuguese Luis Campos, who worked with Mourinho in 2012-13, onboardReal Madrid-Deportivo: LaLiga matchday 20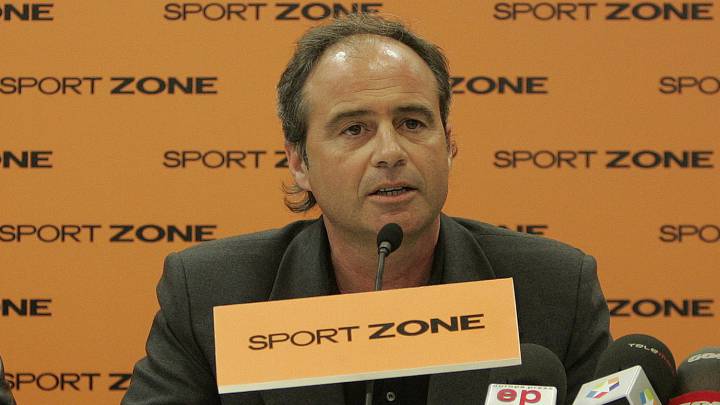 Zidane wants a sporting director at Real Madrid
Zidane wants to bring back the role of sporting director, the individual seen as being in charge of identifying signings and the make-up of the squad, at Real Madrid, and has identified the man he wants in the job: Portuguese Luis Campos, who was an assistant to Mourinho at Real Madrid in 2012-13. That's according to French TV programme Téléfoot.
Zidane is said to have recommended his signing to Real Madrid president Florentino Pérez, who is currently seen as de facto sporting director at the club, in the absence of such an post.
Campos was sporting director at Monaco
Up to last summer Campos (51 years old) was the sporting director at Monaco, and one of the brains behind the performances of the club (helped, of course, by the cash from owner Dmitry Rybolovlev). Campos arrived at Monaco having left Real Madrid, where he'd been since 2012, having been brought in at direct request of José Mourinho to draw up reports on rivals as well as potential signings.
Campos speaks several languages (Portuguese, French, Spanish) and is considered as one of the leading sporting directors currently working in Europe. Since he's been without a job the offers have come in from Milan and above all Olympic Marseille, who looked to be on track to sign him up. However interest from Madrid could well see him change his mind.
During the summer Zidane had been looking at bringing in Fabio Paratici, sporting director at Juventus, but the Italian made it clear he wouldn't be leaving the Vecchia Signora, where he's been since 2010.
Florentino got rid of Sacchi, Floro, Valdano...
Florentino has a habit of getting rid of sporting directors: in his two spells as Real Madrid president he's signed and sacked Sacchi, Floro, Valdano and Pardeza.
No sporting director at Real Madrid
When Florentino came back as president in 2009 he did so with Valdano as sporting general manager (equivalent to the role of sporting director), but after Mourinho forced the Argentine's sacking in 2011, Pardeza took over as sporting director, but with very limited powers (focused mainly on the academy), because the make-up of the first team was controlled by Florentino and general manager José Ángel Sánchez.
Since Pardeza left the club the position of sporting director ceased to exist at Real Madrid, with Florentino deciding on the signings of players such as Bale (100 million euros) and James (80 million).
It's yet to be seen how President Pérez will react to Zidane's plan...