Karim Benzema replies to Hollande's "morality" slur
In his new book, the French President claimed the Madrid striker was "not an example of morality" and complained that modern footballers are "badly educated".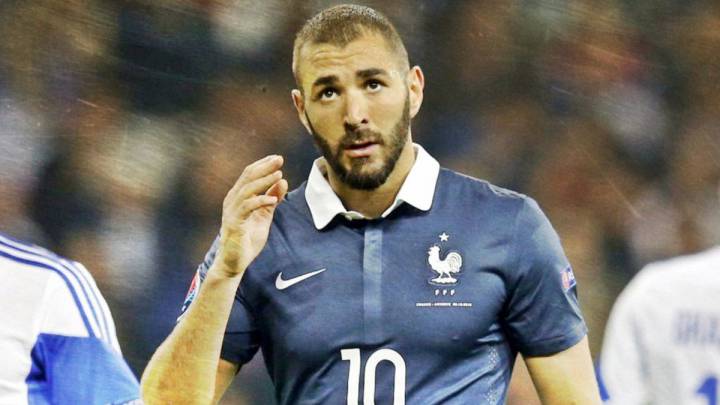 No punches pulled

Karim Benzema didn't shirk from answering a question concerning quotes aimed directly at him in François Hollande's controversal new book, Un Président ne devrait dire ça (A President Should Not Say that), which was published last week in France. In his book, Hollande writes that Benzema "is not an example of morality" and adds that modern-day footballers in general, "have gone from being badly educated kids to rich stars".
In the Mixed Zone after last night's Champions League game against Legia Warsaw, Benzema hit back at the French President: "What do you want me to say? That I am not an example... I play football, I make people enjoy themselves and I was well educated by my parents", he said in comments which were picked up by Le Parisien.
International return
Benzema was also asked about the possibility that he might return to international duty with France after being excluded due to the Valbuena case.
"The national team? We'll see. There's no point in me talking about it all of the time. I have to concentrate on making sure I play well for my club. I hope I do get a call from the national team, but I am not going to get anxious about it. For me it's important to go back to playing with France, but that's all", Benzema said.
Hollande backtracks
Meanwhile, it has emerged that François Hollande wants to clear up the misunderstanding about his opinion on French footballers in which he wrote they ought to "do more training with their brains" - he has called the French Football Federation to arrange an interview with FFF president Noël Le Graët to clear the air.