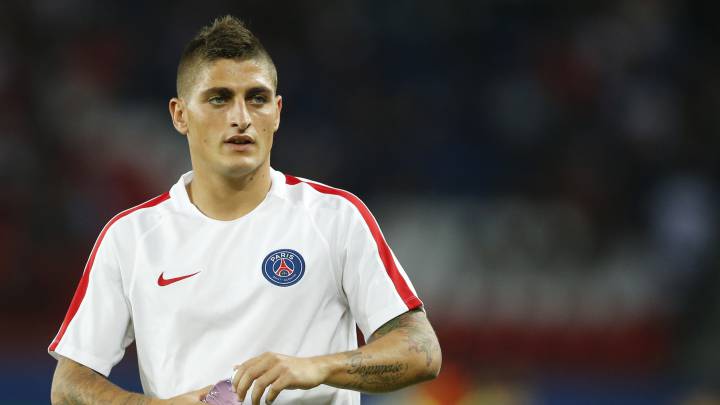 Marco Verratti has started his fifth season at PSG with one clear objective: finally reaching the Champions League final. The club, owned by Qatari investors, ranks among Europe's biggest spenders every summer but has struggled to make its mark on the continent's premier club competition.
Unai Emery, a real football man
The 23 year-old Italian is optimistic that the club can finally reach the final under new coach Unai Emery, a manager who is known to foster dialogue with his players.
"He really transmits his will to win," Verratti told Le Figaro. "He thinks about football every day and really focuses on the little details. He speaks a lot and I love to chat with him. I'm 100% with him."
Bayern and Barcelona, favourites for the Champions League
Verratti is clear. To win the Champions League you have to beat the best. But he doesn't consider reigning Champions League winners Real Madrid to be among 'the best."
"We want to go further than last year [the quarter-finals]," he said. "We know it will be difficult because there are clubs, Bayern Munich and Barcelona, who are also favourites. We have to finally get past the quarter-finals."
PSG are not weaker this season, says Verratti
The Italy international added that he disagrees with those who think that PSG are a weaker side this season with Zlatan Ibrahimovic's departure coupled with the arrivals of Ben Arfa and Jesé, two signings who it's safe to say haven't set the world on fire.
"We're not weaker. Fantastic players like Zlatan were replaced by other fantastic players. Cavani is back in his favourite position. I don't think there are many other strikers that create as many chances as he does," he said.