Manchester City's horrendous third kit goes viral
Manchester City wore their neon orange and purple third kit for their Champions League match against Barcelona at the Camp Nou. The internet pointed and laughed.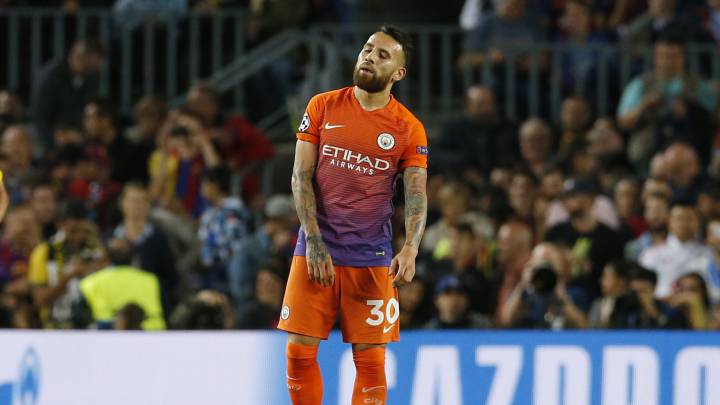 Man City's third kit causes headaches at the Camp Nou
Pep Guardiola was back at the Camp Nou, a night of incredible Champions League football lay in store with reigning Spanish champions Barcelona hosting mighty Manchester City... but as the teams came out the fans only had one thought on their mind... WHAT ON EARTH ARE CITY WEARING?
City decided to wear their third kit v Barça
The answer, their third Champions league kit. A strip of pure orange and purple hell, designed by someone intending to inflict ocular pain on football fans across the planet. And who succeeded.
And as is the way in these hyper-connected times, the Internet didn't take long to point and laugh...
And we admit we too got involved...
Though some were maybe a bit TOO cruel...