Afghan women's captain Khalida Popal to return after death threat
After leaving family and friends behind with no goodbye, Popal vows to reignite her equality fight from within her own country.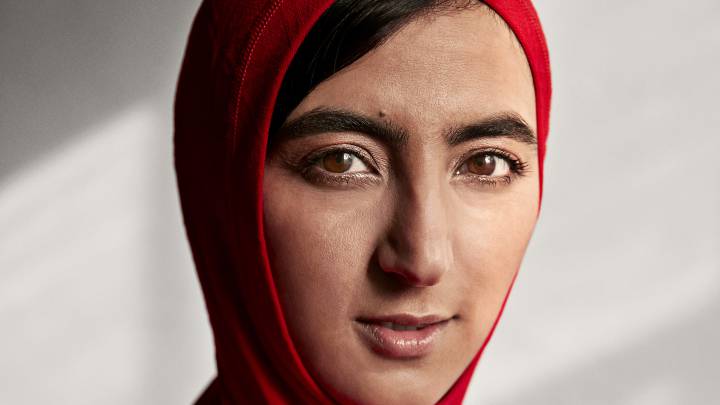 Five years after receiving death threats in her home country of Afghanistan and fleeing, the former captain of the women's national side vows to return.
Continuing her work from inside the country is vital
The courageous 28-year-old told AFP she must go home if she is to continue her vocation of championing women's rights within Afghan society which she says have not improved even since the Taliban were ousted from power.
"I will go back definitely and carry on what I'm doing," she promised on the sidelines of the Beyond Sports awards, the leading movement for social change through sport. "I have to go back to my country and do much more from there," added Popal, who was introduced to football by her school teacher mother who encouraged team sports at her school.

Popal, whose parents and 21-year-old brother joined her in Denmark a couple of months ago, had good reason to seek succour and comfort elsewhere after fearlessly banging the drum for more respect for women in Afghan society.
No goodbye for family and friends
"When my activities were more developed and my voice was stronger I felt greatly at risk," she said. "There was a time when I had to flee my country. I couldn't even explain it to my family. I couldn't say goodbye to my teammates and parents and explain why I had to leave. It was a really tough decision but it was important to save my voice because my voice helps women stand up for their rights."
Popal, who started up her own organisation Girl Power three years ago which helps refugee women both living in and out of asylum centres to integrate into society across Europe, along with her team-mates had had to brave outright hostility from the start.
"They see it as a masculine game and we faced barriers especially from people who were against women's development and role in society. One day a group of men stood up against us and damaged our football, they stole our schoolbags and tugged at our skirts. They said 'this is a man's game you should not be playing football'. They did not respect women they always called us prostitutes who were not practising religion that we were against the Afghan culture."

Standing up to male bullying
However, Popal and her team-mates stood their ground.
"We all faced them down,' she says. "We didn't give up we wanted to empower women and our basic right to play the game. We wanted to have our freedom."
Popal, who admits her parents are still recovering from the years of harassment and threats as they gave her their unconditional support, feels free to even be ironic about the legacy left by years of war and Taliban rule.
"As everyone knows Afghanistan has been through a war for many decades it has given us a great gift a culture of war where women has always been oppressed and pushed back. Under the Taliban we almost lost a generation of women."
Popal says even when aged 22 she became the first woman to work for the Afghan FA as a finance officer she encountered discrimination as her male colleagues refused to take their pay cheques from her because it was against their 'honour' to accept it from a female.

Positive signs are starting to show
However, Popal says there is a 'ray of hope' or a 'positive virus' as she sees it because women's football is developing despite all the threats -- and she is still very much part of it operating from abroad as director of events and programmes for women's football.
"I feel much stronger. I am the image and voice for them," she says. "Being there made the situation very difficult to raise my voice and I didn't want to shut up. I am very happy we have a strong national team and a women's league and I am very proud for the first time ever to get a woman as a national team coach (former American international Kelly Lindsey)."