Douglas on Barça struggles: "I'd come home crying every day"
Defender Douglas Pereira, currently on loan at Sporting Gijón from Barcelona, has discussed his Camp Nou travails in an interview.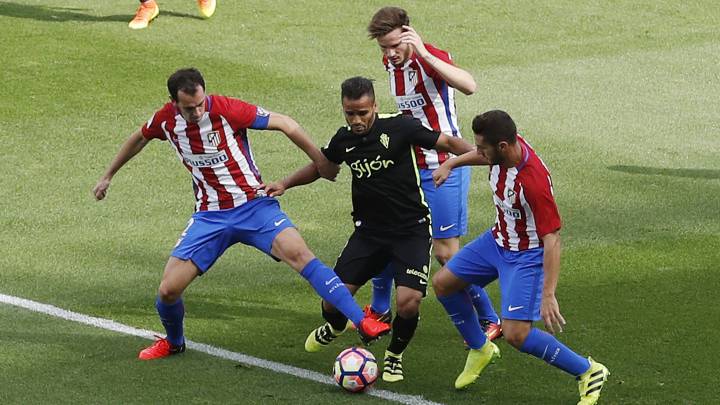 Sporting Gijón's on-loan full-back Douglas Pereira has spoken to newspaper El Comercio about his struggles at parent club Barcelona, admitting they left him in tears on a daily basis.
The Brazilian moved to the Camp Nou from Sao Paulo in 2014, but after making just three LaLiga appearances in an injury-affected two years he was shipped out on a season-long switch to Gijón in the summer.
"I've never let my head drop"
Optimism: "I've always been optimistic. When I was young I dreamed of being a footballer. I knew it'd be tough, but I kept on moving forward. That hasn't changed."
Feeling like a player: "I never stopped feeling like a footballer. I've never let my head drop and I'm no different now."
"I had some tough times"
Barça: "In Barcelona I had some tough times with injuries. I'd come home crying every day."
Injury on Sporting team coach: "That wasn't right at all. It was just an overstretched muscle and [all it needed was] a massage. I was training the next day, and it was written that I was injured when I wasn't. That saddens me."