How long is Gerard Piqué out for and what games will he miss?
Gerard Piqué is set to be out of action for three weeks and is likely to miss three LaLiga games, the return fixture with Manchester City and the Catalan Super Cup.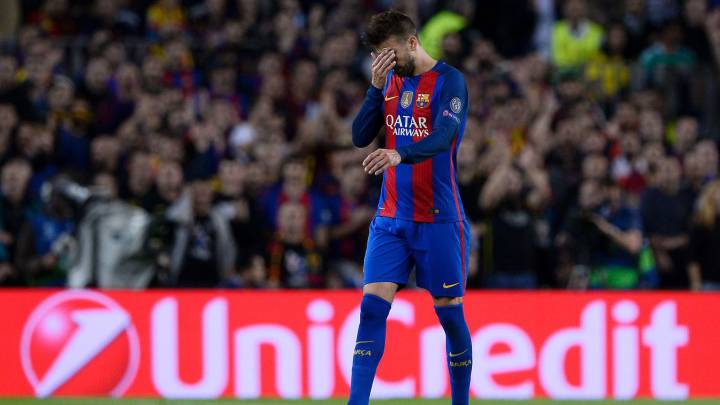 Initial reports say that the injury sustained by Gerard Piqué last night during Barcelona's convincing 4-0 win over Manchester City will see the centre-back miss up to three weeks of action.
Sprained right ankle to keep Piqué out of action for 3 weeks
The club ran tests on Piqué's right ankle on Thursday morning and released a statement explaining the diagnosis: "Gerard Piqué has sprained the external lateral ligament in the right ankle and the estimated time he will be out will be three weeks." His injury will continue to be assessed as he recovers.
Pique will miss LaLiga and Champions League fixtures
Piqué is certain to miss Barcelona's next two LaLiga games, against Valencia on October 20th and against Granada on October 29th, and is a serious doubt for a third, a difficult trip to Sevilla on November 6th.
The centre-back has also been ruled out of Barcelona's return fixture in the Champions League with Manchester City at the Etihad on November 1st and the Catalan Super Cup final against Espanyol on October 26th.
Barcelona immediate fixture list
| | | | | |
| --- | --- | --- | --- | --- |
| Day | Date | Time | Game | Competition |
| Saturday | October 22 | 16:15 | Valencia - Barcelona | Liga |
| Wednesday | October 26 | TBC | Barcelona - Espanyol | Catalan Super Cup |
| Saturday | October 29 | 20:45 | Barcelona - Granada | Liga |
| Tuesday | November 1 | 20:45 | Manchester City - Barcelona | Champions League |
| Sunday | November 6 | 20:45 | Sevilla - Barcelona | Liga |
| | | | | |