The four changes that Zidane will likely make against Athletic
After the experiment against Legia of using James, Asensio and the BBC in a very offensive starting 11, Zidane will want to sure up his side against a much tougher Athletic Bilbao.
Zinedine Zidane experimented against Legia Warsaw on Tuesday with a team lineup that was suited more to an exhibition match than a competitive Champions League fixture, with a midfield of James, Asensio and Kroos along with a BBC front line.
While Real Madrid won the game 5-1, they played without tension and, as a result, gave the the opposition many easy opportunities. "We took the option of playing with high full backs and four or five offensive players. We left a lot of space, but that was our decision," admitted the French coach in his press conference.
In fairness, it was a decision that was taken with a weak rival in mind: something that won't be the case this weekend as Madrid face Athletic Bilbao in La Liga on Sunday. Athletic are a side against which Real will need more strength and greater defensive solidarity. With that considered, Zidane could make up to four changes from the eleven who started the Legia match.
Carvajal for Danilo
Carvajal is first-choice for Zidane. Although the coach has said that he doesn't have guaranteed starters and replacements, Carvajal has almost double the amount of minutes (885) of Danilo (450), a player who Madrid bought last season for €31.5m from Porto. Danilo started against Legia and showed once again to be more attack-minded than defensive. The easy space that Madrid gave away down the flanks in that game will be prohibited from happening against Athletic on Sunday. Danilo also gave the ball away 13 times on Tuesday, the second-highest offender after Marcelo (18 times). Owing to this, Zidane will surely call up Carvajal – a player who can not only make great offensive runs but who is also solid at the back.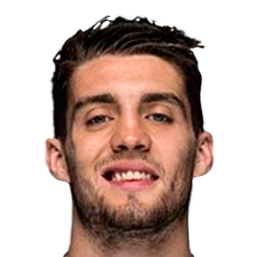 Kovacic for Asensio
Zidane will likely sure up the middle of the park on Sunday by pairing Toni Kroos with Kovacic – a partnership that worked particularly well versus Betis. The sacrifice in this case would be Asensio. While it's almost impossible to replace Modric, Kovacic offers good judgment and balance. Kovacic has already had plenty of playing time this season too (529 minutes), starting the European SuperCup, as well as against Real Sociedad, Osasuna, Villarreal, Eibar and Betis.
Isco for James
Zidane opted to play James against Legia as he returned from his calf injury. The Colombian was very quiet however and well below the standard that Isco showed versus Betis. During that match in Seville, the Malagan magician came back to his best, bagging a double, as well as proving a point to the coach over his work rate: he was the player to cover the most distance on the team with 11.57km. Zizou will now surely take that into account for the next game at the Bernabéu, where such graft will be required against a hardworking Athletic side.
Morata for Benzema
Morata is pushing harder for a place in the starting 11 more than anybody at the moment, however the Zidane has retained faith in the off-form Benzema up until now ("Benzema needs continuity to be his best, it's necessary for him to keep getting games," Zizou has said of the striker). Morata though is making life difficult for the French forward. Both have three goals so far this season, but Morata has scored them in 91 minutes less. Such numbers are giving Zidane food for thought over whether to keep going with his trusted BBC or open the doors to the young Spaniard. If though Zidane decides to stick with Benzema and reinstate Isco and Kovacic to the side, the team will be unchanged from Betis…something which has happened very little this campaign due to injuries and rotations.