VALENCIA 2-3 BARCELONA
Iniesta's ligament injury could rule him out until 2017
The Barcelona midfielder was taken off on a stretcher and in obvious pain after a late tackle from Enzo Pérez on 13 minutes.
Andrés Iniesta faces a spell on the sidelines until after new year, according to Catalunya Radio, as he suffered damage to ligaments in his right knee in the 2-3 win over Valencia at Mestalla.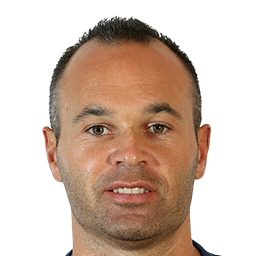 Knee ligament damage
The club released a medical report shortly after Iniesta had been examined in Valencia to confirm that the player has suffered a partial injury to the lateral external ligament and kneecap.
He will undergo further tests to determine the exact nature of the injury and the amount of time he faces out once he gets back to Barcelona