REAL MADRID AGM
Florentino: "Rafa Benítez showed his affection for Madrid"
The Madrid president's speech to the club members lasted just over an hour, with the Madrid president covering a range of issues both on and off the pitch.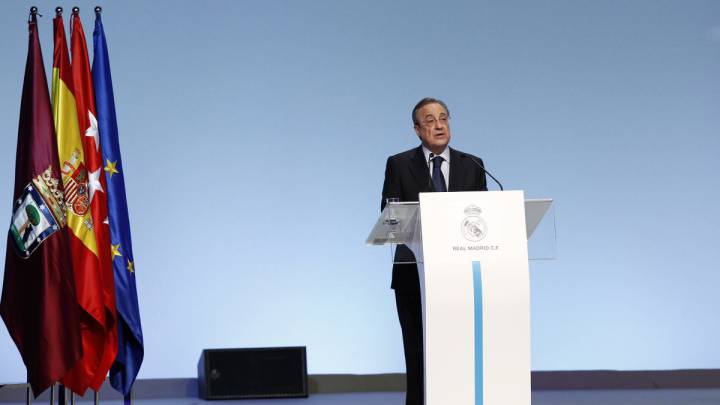 At the Real Madrid AGM, club president Florentino Pérez made a speech to the club members that lasted just over an hour.
Zidane: "He symbolises everything Madrid is about. He part of its legend. One of the proudest decisions I've made is bringing him to Madrid, first as a player and then as a coach. He's won the Champions League as a player, as assistant coach and as first-team coach".
Rafa Benítez: "I would like to express my gratitude. He showed his affection for Real Madrid when he was here".
The financial situation: "We have managed to exceed 600 million euros in revenues. They currently stand at 620, a record, and have grown at a rate of 11% since 2000. Once again, Forbes have rated us as the richest club in the world".
Cristiano: "He was once again the top scorer in the Champions League with 16 goals, winning the Golden Shoe for the fourth time - the only player to do so. He was also voted the best player in Europe by UEFA, and is Real Madrid's top scorer with 369 goals. He is a legend, both at Real Madrid and in football".

The youth set-up: "We have 142 players spread around the professional leagues that have come out of our system: 51 in the first division, 52 in international leagues and 38 in the second division. Valdebebas is currently training 280 across 13 teams. Nine of those have won their leagues and two were runners-up".