"At Madrid, I had to listen to where Cristiano preferred to play"
The Bayern Munich coach gave an exclusive interview to the Daily Mail in which he took a look at some of the highlights of his career, including his time at Real Madrid.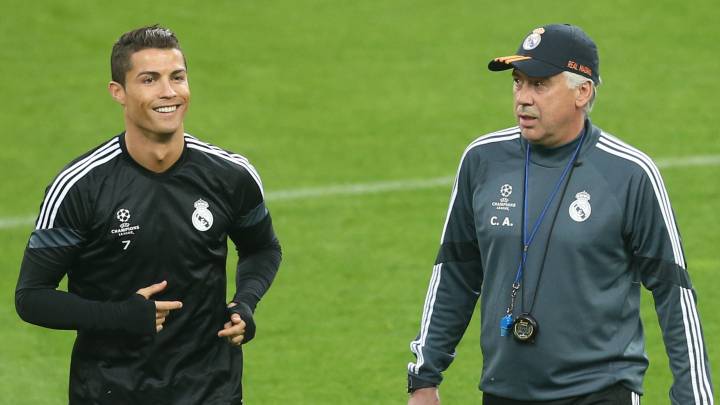 Cristiano, the most important

Carlo Ancelotti spoke exclusively to the Daily Mail about the highs and lows of his career, including his spell at Real Madrid and disclosed that the first decision he took was where to deply the team's star player Cristiano Ronaldo. It's not the first time that the Italian has admitted that it's not his style to take a hardline approach with his players but at Madrid, a lot of his desicion-making had to fit around Cristiano.
Ancelotti explained that Madrid's 'BBC' frontline was formed naturally: "At Real Madrid. Ronaldo was the most important player and I had to listen where he preferred to play and after that try to adapt. But it was not so difficult because Ronaldo liked to play on the left side, Benzema was a fantastic striker and Bale on the right — I think it was good".
Madrid first to call

Amongst other key events during his career, Ancelotti also explained why he didn't end up replacing Sir Alex Ferguson at Manchester United in 2013:"I had already spoken before with Real Madrid. And that was the only reason. Of course, Manchester United is a fantastic team and everyone wants to be a manager of Manchester United. But I already spoke with Real Madrid".
Read the full interview here